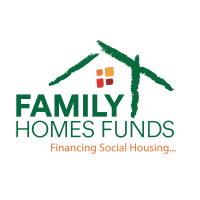 The Managing Director of Family Homes Funds Limited, Mr. Femi Adewole has assured Nigerians of the commencement of the 300,000 housing project from the approved sum of N200 billion finance facility loan by the Central Bank of Nigeria (CBN).
Mr. Adewole disclosed this at an interview session with Africa Housing News in Abuja.
He stated that Family Homes Funds have concluded all negotiations and necessary agreement for the 200 billion naira intervention fund approved by the Central Bank of Nigeria (CBN).
It would be recalled that the CBN in September, 2020 approved the sum of 200 billion naira to earmark the construction of 300,000 homes in all the 36 states and Federal Capital Territory, Abuja.
Going further, Mr. Adewole submitted that Family Homes Funds will fast track the conclusion of its operational management which includes how information will be exchanged among other things that will be completed in a few days time.
However, when asked what to expect from Family Homes Funds at the scheduled 2021 Abuja International Housing Show (AIHS), Mr. Adewole said Family Homes Funds will fully participate in the international housing show.
His words read, "Firstly, I need to tell you that we are veterans of the Abuja Housing Show. We see ourselves as part of the family and we endorse it a must to attend event for anyone who is in the housing sector"
He added that Family Homes Funds will be at the AIHS slated for 26th-29th July, 2021.
According to MD Family Homes Funds, Mr. Adewole, "the show will be an opportunity to discuss new ideas and enhance partnership amidst key players in the housing industry. Therefore, the Family Homes Funds will be there in a big way"