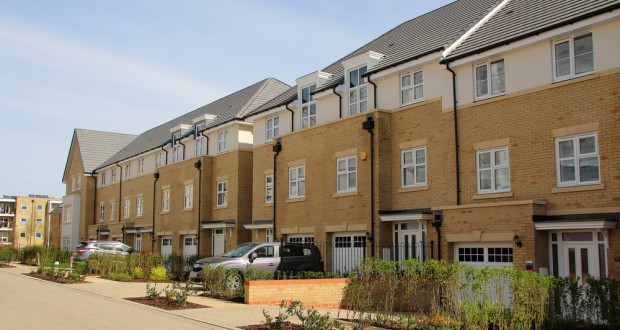 Tenants who asked for a rent reduction during the pandemic have said they believe they are being evicted from their east London flat in "revenge."
The flatmates said they followed government advice for tenants to get together and work with their landlords for help with paying rent.
They said they had instead been threatened with legal action and told their tenancy would not be renewed.
Tower Quays, which lets the property, said tenancies followed UK regulations.
After lockdown began, about 100 renters living in Olympic House in Somerford Grove signed a joint letter to their landlord asking for a rent reduction because many of them were losing income and struggling to pay.
One of the tenants, Jordan Osserman, said the group had been "following the government advice to work with landlords to figure out something that worked for everybody".
However, a number of them received a cease and desist letter from a law firm acting on behalf of the letting agency who said they had been encouraging their fellow tenants to withhold rent and would be liable for any loss incurred by the landlord.
Mr Osserman told the BBC "things became quite scary for us" after they then helped to create a video with other renters about how they were struggling. The video included the slogan "can't pay, won't pay", which is part of a larger campaign led by the London Renters Union.
He said he subsequently received another letter referring to encouraging people not to pay, and threatening him with legal fees "which were likely to be in excess of £20,000".