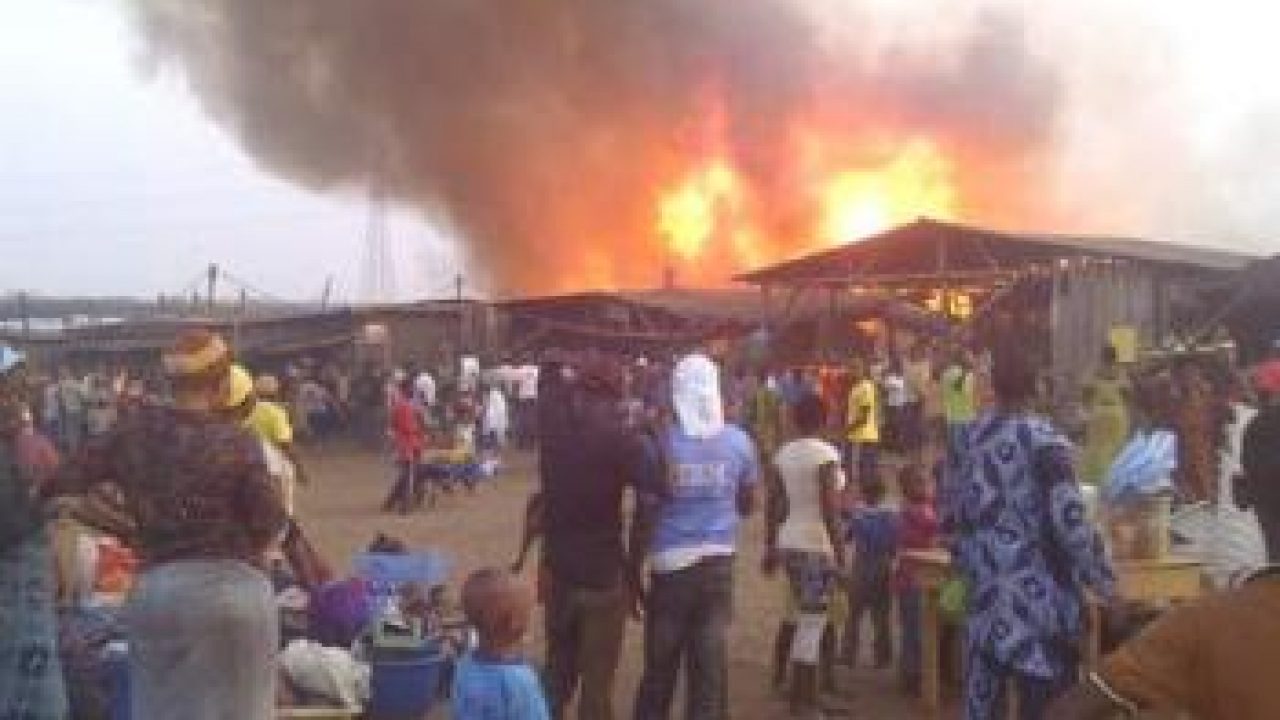 Shop owners at the popular Mile 3 Market in Port Harcourt, Rivers State were thrown into tears on Saturday morning as fire gutted billions of goods in the second-largest market in the city.
The source of the fire is still unknown but a shop owner Mr. Gideon who claimed to have lost goods worth 12million naira, spoke with Africahousingnews.com explaining that the fire started around 9 pm on Friday and was extinguished around 2 am on Saturday.
Over eleven shops were burnt to the ground in port Harcourt's central market with expensive bags of rice, wines, and other goods.
Youths and owners arriving this morning are already fuming over the incident as they feel the government through the fire service failed in its duty to extinguish the fire, with the Fire service team coming in late and still lacking the capacity to extinguish the inferno as shop owners still relied on themselves with crude methods to put the fire under control.