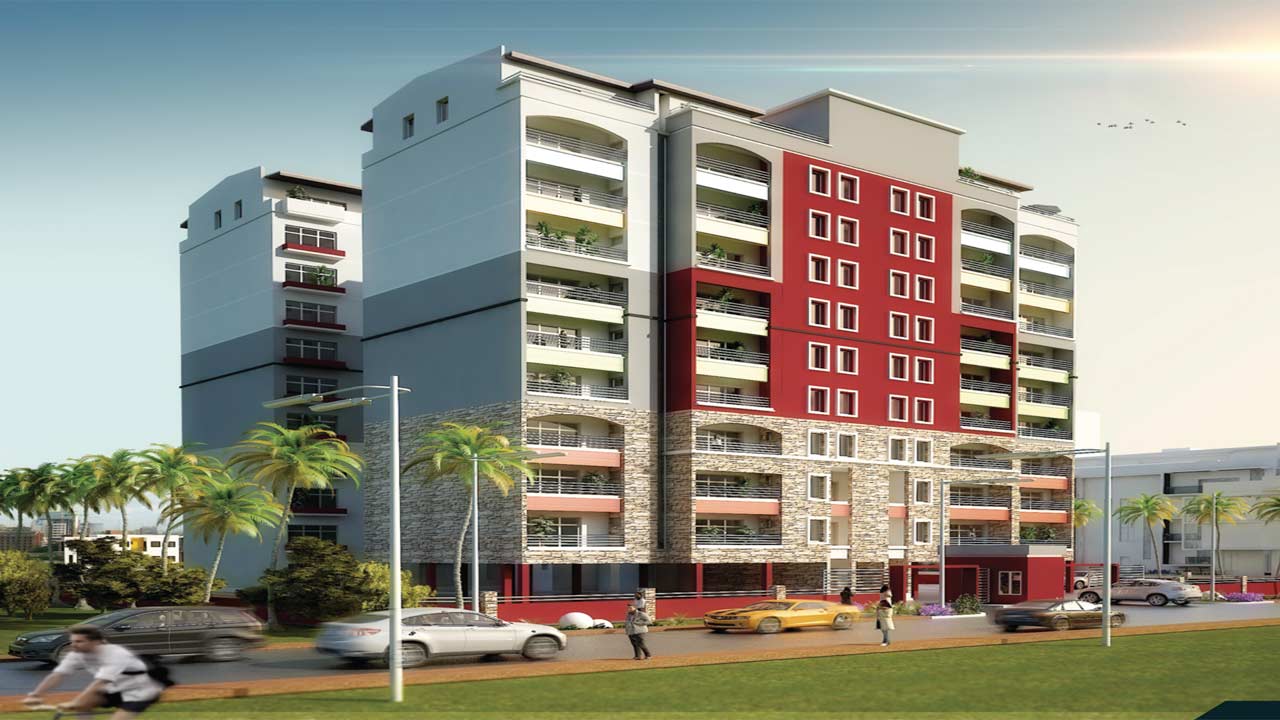 Nestled among what is one of the priciest stretches of real estate in Africa are abandoned and dilapidated government houses a short distance away from the luxurious Eko Atlantic City, where a plot of land is priced in dollars and costs between $1.3 million (N624m) and $3 million (N1.4bn).
Most of the idle buildings are former liaison offices of state governments that have run down after Nigeria moved its political capital from Lagos to Abuja in December 1991. Among the abandoned buildings is a former Federal Government guest house.
According to BusinessDay's findings, the 168-room guest house sits on 20 plots of land or 18,000 square metres in the heart of one of Lagos State's most highly sought-after commercial and residential areas, Victoria Island.
The abandoned guest house is just one of several prime assets that are being underutilised by the government and an example of how the country bleeds revenues to private pockets at a time when it can do with every kobo it can raise to make up for a gaping revenue shortfall exacerbated by the Covid-19 pandemic last year.
Nigeria has thousands of valuable but idle or underutilised pieces of land and built structures in prime locations across the 774 local government areas.
The abandoned guest house on Bishop Oluwole Street, which is said to have three swimming pools, has now been taken over by mobile policemen, also referred to as MOPOL, who charge around N180,000 per annum to lease out a room in the building, according to an investigation.
Assuming each room is given out at N180,000, that comes to N30.2 million per annum. But it could even be more if the rooms were in good condition. For context, an average room at the luxurious Eko Hotel, located a few kilometres from the guest house, goes for N30,000 per night, which works out to N10 million per annum. If the 168 rooms in the dilapidated guest house were redeveloped to meet the standard of Eko Hotel, the building could be making as much as N1.68 billion per annum.
If there was any doubt of the high valuation of the building, BusinessDay found an online advert on a site called "nigeriapropertycentre.com" seeking for buyers to pay N4.5 billion for the property. It is unclear; however, if it is the government that put it up for sale.
In the advert, the building is described as a "Non-functional Dilapidated Guest House (former Federal government guest house).
When BusinessDay called the agent's phone number provided in the advert, he said the N4.5 billion was only for the land and that the building was not considered since it was decrepit and will require rebuilding. When asked who was selling the property, the agent declined to provide any further information and hung up the call when our reporter was persistent.
Although Nigeria's Federal Government achieved 73 percent of its revenue target in 2020 at N3.7 trillion, which amounted to only 7 percent of its total output that year, less than half of the Africa average of 20 percent, according to a World Bank data.
Nigeria's inability to raise enough revenues is forcing it to borrow more to cover for higher budget deficits, but it comes at a steep cost.
As the government continues to binge on more debt, the amount it puts aside to pay for it keeps rising. In 2020, the ratio stood at about 90 percent, which meant the government, was left with little or nothing for spending on critical sectors such as health, education and infrastructure at the time of a raging pandemic.
The country's worsening revenue crisis ought to add urgency to the need for the government to leverage its real estate potential, but that message is yet to hit home.
"The state governments who abandoned their liaison offices in Lagos after the capital was moved to Abuja are making a mistake because you will find that although the political capital has changed, the commercial value of those assets in Lagos have not diminished and are likely to be even more valuable than the new offices in Abuja," notes Ayo Teriba, a leading Nigerian economist who has written several papers on Nigeria's valuable but idle and underutilised real estate assets.
Teriba argues that the government can unlock hundreds of billions of dollars in liquidity in the short term through auctioning, relocating and redeveloping some of the real estate assets. There is also the additional possibility of securitising the expected cash flows from lease and sale income once redevelopment starts in the medium term.
For instance, Nigeria's postal service and police force each hold more than two thousand parcels of such premises. There are also 235 prison facilities, and a similar or greater number of military barracks all located in prime areas, which can be relocated to boost the government's income.
Lessons from India, Hong Kong, US and UK
There are several examples Nigeria can learn from to build a viable real estate portfolio if it looks to countries unlocking cash and cash flows by repurposing and redeveloping idle real estate assets.
India, for one, generates about 10 percent of its total federal budget from land auctions, leases and sales.
Hong Kong funds its entire capital budget from this source with some surplus.
The US, which has the largest real estate portfolio, created a Federal Real Property Council that has liberalised its civilian real estate portfolio and licensed auctioneers/valuers, redevelopers, and facility managers.
That move by the US is similar to how Nigeria created the National Communications Commission that sold GSM licences and also created the National Pension Commission that resulted in the N11.2 trillion pension sector.
"The US is perhaps the best example for Nigeria given that like the US we also have enormous real estate assets at our disposal," says Teriba. "The US has more than 5,000 buildings in its portfolio."
In the last decade, the UK has also relocated about a dozen inner-city prisons to more economic locations and freed old prison sites for repurposing and redevelopment into luxury homes, hotels, offices, shopping malls and other income generating commercial purposes.
Adopting the UK's strategy can prove transformational for Nigeria that has several prison sites sitting in prime locations, like the Ikoyi Prison in Lagos or the Kuje Prison in Abuja.
A global consulting firm, PwC, estimates that Nigeria holds at least $300 billion or as much as $900 billion worth of dead capital in residential real estate and agricultural land alone. The high-value real estate market segment holds between $230 billion and $750 billion of value, while the middle market carries between $60 billion and $170 billion in value.