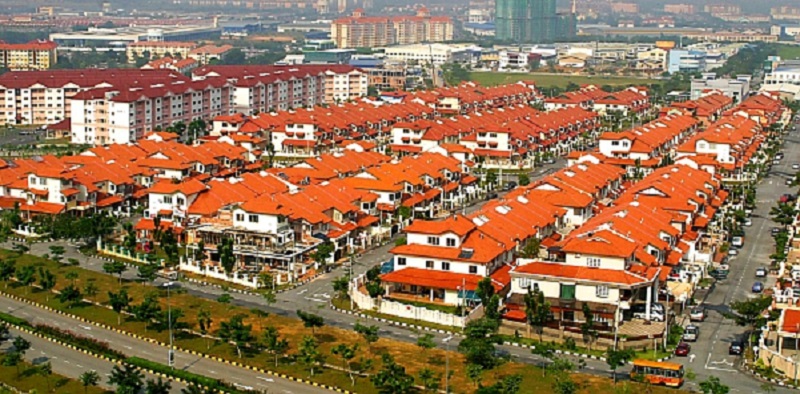 By Mustapha Suleiman
It is a common knowledge that many Nigerians are facing desperate housing crisis as we are not building enough homes to meet demand.
Nigeria currently need to build at least 500,000 good quality affordable homes per year.
The Housing Crisis
This acute shortage of housing, particularly social and genuinely affordable housing, has led to spiralling rents and house prices across the country.
Many young people and families on low to middle incomes struggle to afford to rent or buy a decent home which has regrettably led to rise in overcrowding in the suburbs, evictions, owed rent arrears and homelessness across the nation.
In the year 2021, the present administration under the leadership of President Buhari has to wake up to its responsibilities in the area of creating an enabling environment and mortgages to private individuals in order to effectively bridge the nation`s huge housing deficit.
With the current administration in its 2nd year in office, it has to busy itself with housing and other areas of development such as water supply , power and road construction which are necessary for decent housing delivery. It is the time for President Buhari to put all necessary policies in place with a marching order to the ministry, departments and agencies (MDas) saddled with housing delivery to implement as next year (2022) will be a campaign year where all government activities will be virtually suspended for electioneering campaigns ahead of 2024 general elections
Experts are of the view that the present administration should look into lack of appropriate government funding to invest in social rented homes as well as the lack of skills or capacity in housing departments to build new homes.
According them, government at various level should also look at the way to create more avenue for the supply of affordable homes as well as look at what led to supply of social and genuinely affordable housing in the first place.
Policies such as the Rent to own; zero digit mortgage lending; less cumbersome titling; provision of basic infrastructure and undue government interference in the demand and supply chain of housing supply amongst others will be tenable in boosting housing delivery nationwide.
In the new year, it is imperative for the Buhari`s administration to look at the impact of austerity and cuts to housing services on jobs; the lack of effective regulation in the private rented sector; the high costs of renting and homeownership and the poor quality of some homes in both the social and private rented sectors and how this affects the well-being of tenants.
Also of importance, it should take stock of the effects of housing benefit cuts on vulnerable people who struggle to meet their housing costs.
We're calling on the government to take urgent action to invest in a national house building programme to increase the supply of all types of housing, particularly social rented homes, as well as action to improve the affordability, accessibility, security, safety and quality of housing across all sectors.
Housing Affordability Tool
High private rents and house prices have priced public service workers out of housing. Ordinary working people are getting it hard to purchase homes except the few ones at the top echelon of office. Aside the executive arm led by Mr. President, National Assembly members as well as their state assembly counterparts must step up laws that will make houses price index to drop. They can do this by prioritising pending housing bills at the floor. Find out when you'll be
We believe the government has a duty to ensure people have decent, secure, stable, safe and affordable homes to live in. That's why all housing stakeholders must support the campaign for economic policies that will lead to salary increase for both public and sector workers. If workers earn modest incomes, they will have enough purchasing power to get homes for themselves. We are also concerned about the particular challenges faced by young workers who have to put up with high rents, poor quality accommodation and insecurity in private renting.
Government should key into the underlined housing suggestions as we kick start the year 2021
.Raise housing high up in the political agenda
§ Accommodate or create a forum to rub minds with stakeholders for a balanced policy debate which will provide alternatives and solutions to the housing crisis
.Create a significant increase in funding to invest in genuinely affordable homes
§ Manage a properly functioning housing market where supply meets demand and workers can afford to live in homes near their places of work
§ Promote the economic benefits of house-building and the need to invest in and build more housing across all social strata, especially social housing
§ Support the call for a moratorium on Right to Buy sales
§ Support the need for improved housing choices for people looking for a home, with a wider mix of genuinely affordable and social housing options, independent housing advice and an end to the idea that home ownership should be primarily driven by government
§ Create an effective system of rent controls and better regulation of the private rented sector to drive up standards.
Prioritise the need for an improved redress, consumer and regulatory system across all housing tenures to raise standards and to empower tenants to hold landlords to account when things go wrong.