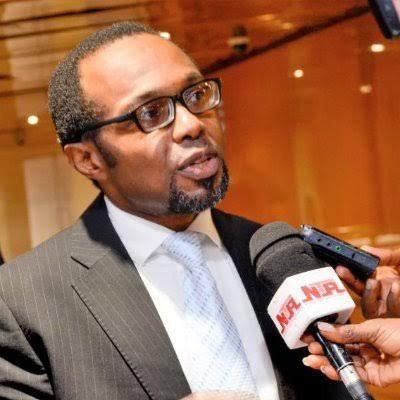 The Director General of the National Institute for Pharmaceutical Research and Development (NIPRID) Dr Obi Adigwe has lamented that the agency was not getting the requisite funding for research and production of pharmaceutical products for COVID-19 and other diseases.
Briefing newsmen Monday in Abuja, he said the agency had identified an active ingredient in its product NIPRIMMUNE that could be used in the treatment and management of COVID-19.
He said the agency wrote letters to at least 30 development partners , Nigerian philanthropists and foundations, and telecommunication companies for support on the research but that it was only an organization in Burkina Faso that has promised to help take the product to the next level.
He said researchers at the agency felt the pain of the lack of support when the same product was approved by the government of Thailand a few days ago for COVID-19 treatment.
He said thought leaders and those who have the financial wherewithal in the country to support the agency seem struck with things that come from outside the country than harnessing their own.
The NIPRID boss said Nigeria was nowhere near where it should be in terms of funding for research as data suggests that only 0.04% of the country's Gross Domestic Product (GDP) was channeled towards research and development.
He said, "There is no developed country in the world that does not spend somewhere between 1 and 5 percent of their GDPs on research and development. Those countries spend 100 times per capital of what we spend as a country on research. We are nowhere near we need to be."
While thanking government for providing some funding for phyto medicines research and vaccines , through the Central Bank of Nigeria (CBN), he said it was a drop in an ocean, and there is need for every Nigerian to fund NIPRID to address the COVID-19 pandemic and others, as government could not do it alone.
He said while vaccine production could not be achieved within a year, the federal government was working on a partnership with a local manufacturer towards vaccine production in the country.
Dr Adigwe said that the threat of medicine security still remained high in the country as nothing has changed from the time India and some other Asian countries banned the export of Active Pharmaceutical Ingredient (APIs)to Nigeria.
He said , " We cannot achieve paradigm shift without prioritization from key thought leaders, stakeholders and policy makers, we cannot also achieve it without the relevant funding. "We have to be supported in the area of prioritization and funding. Those two things have not happened yet so the threat level to medicine security in Nigeria remains very high. What NIPRID has done is to articulate the intellectual position to hit the ground running when the relevant resources are provided."
He said some of the achievements of the institute in the last one year include partnership with Japan International Cooperation Agency (JICA) on establishment and equipping of NIPRD Nanotechnology Laboratory , partnership with the National Agency for Science and Engineering Infrastructure (NASENI) to upgrade Human Virology Laboratory from Bio-safety Level I to Bio-safety Level II, and partnership with Nigerian Communications Commission (NCC) on construction of virtual examination centre to serve as ICT Training Centre.
Others are development of protective face masks, and clinical trial protocol for hydroxychloroquine, chloroquine and Azithromycine combination for COVID-19 treatment among others.