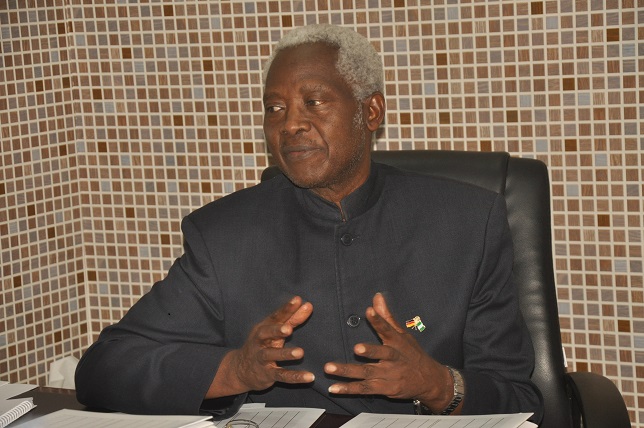 As a member of the 7 man panel of professor Mabogunje Presidential Technical Committee on Housing set up by President Olusegun Obasanjo in 2002 with the mandates to restructure the Federal Mortgage Bank, Federal Ministry of Housing, Federal Mortgage Finance and to assess and revive the Federal Housing Authority, renowned Town Planner, David Garnva has revealed the reasons for the establishment of Real Estate Developers Association of Nigeria, REDAN.
According to him, REDAN was formed as an association to house professionals whose sole aim is to churn out massive affordable housing for Nigerians. He said the major aim was to professionalize the real estate business in Nigeria.
He said, "I had the privilege of being the midwife to seeing REDAN been born. Our dream and our desire were to set up an organization of real estate professionals who their business is to produce houses, like a car manufacturing company. When Mercedes or Toyota produces cars, it sells; the same thing with what we desired of REDAN. They are supposed to be producing houses and turning them out. But the condition is, provided the fund is available.
"They came into it with full force with quite understanding. With the waiver we got from Mr. President then, they were able to get real estate loan and provided for REDAN. Few used their own money to build those estates. And working together with Mortgage Banking Association of Nigeria (MBAN) members, they had off takers.
But when he was asked why many beneficiaries of estate developers loans defaulted, he said "along the line, suddenly, when you get a loan from the bank, Federal Mortgage Bank, you are supposed to get disbursement in three tranches. When you get the first tranche, when it comes to the second tranche, there is a long delay in getting the second tranche, and then the third tranche. The reason behind it, I still do not understand it. Of course, lack of fund must be one of those things, and also bureaucracy, but sure that at the end of it, REDAN members who were producing those houses, and other designers came and faced a lot of difficulties. Because off takers were not coming in and they were not interacting with who is building those buildings. So, when they build a lot of houses, those houses were not taken off them. So, they are made to be maintaining those estates longer than they ought to. They were carrying loads. The system was not working as it was designed.
"It was to be sort of things of adjustments, but sadly, it continued. Secondly, we had some REDAN members who came in, they thought REDAN is just something that they can come in to get a contract but when they came and found out that it was not it, many of them pulled out. So, the hype about REDAN came up, rose, and then suddenly, they came down. So, REDAN was the process of sorting out who actually are developers."
He added, "the funds available for REDAN members are not there.
Many of them are doing the best they can to get funds.
"But when you build a house, and people who move in don't want to pay and they resort to daily or monthly payment, the enabling will for you to think about house is not there. If you have somebody who buys a house, and after two months, he doesn't pay, three months he doesn't pay, you take the person to court and then, he goes and get an injunction. What do you have? We used to hear of stories, at times, two, three, or five or six other people going to court every day. So, REDAN members are now afraid. Because, unlike in Kenya, when the law is that after three months if you refuse to service your loan, the house automatically takes over.
"I'm happy the Kaduna state government has passed that law, Nasarawa state also has passed the law. That law in Nigeria was not there. So, to ensure that their process capital or their funds which they've used is secured, they make sure that people have to make an advance payment to show that before you get the key, you must have completed payment. And that will be for a mortgage, how many people can afford that one? So, once you have the enabling to show that REDAN members or developers, not the regular members, are secured, that the money they invest will come without a lot of hustle, without legal documents, it will improve once you have the funding.
"I know many developers now are going into commercial loans for their own purposes. So, when the enabling law and the environment is not there, you cannot say REDAN can be able to work properly."