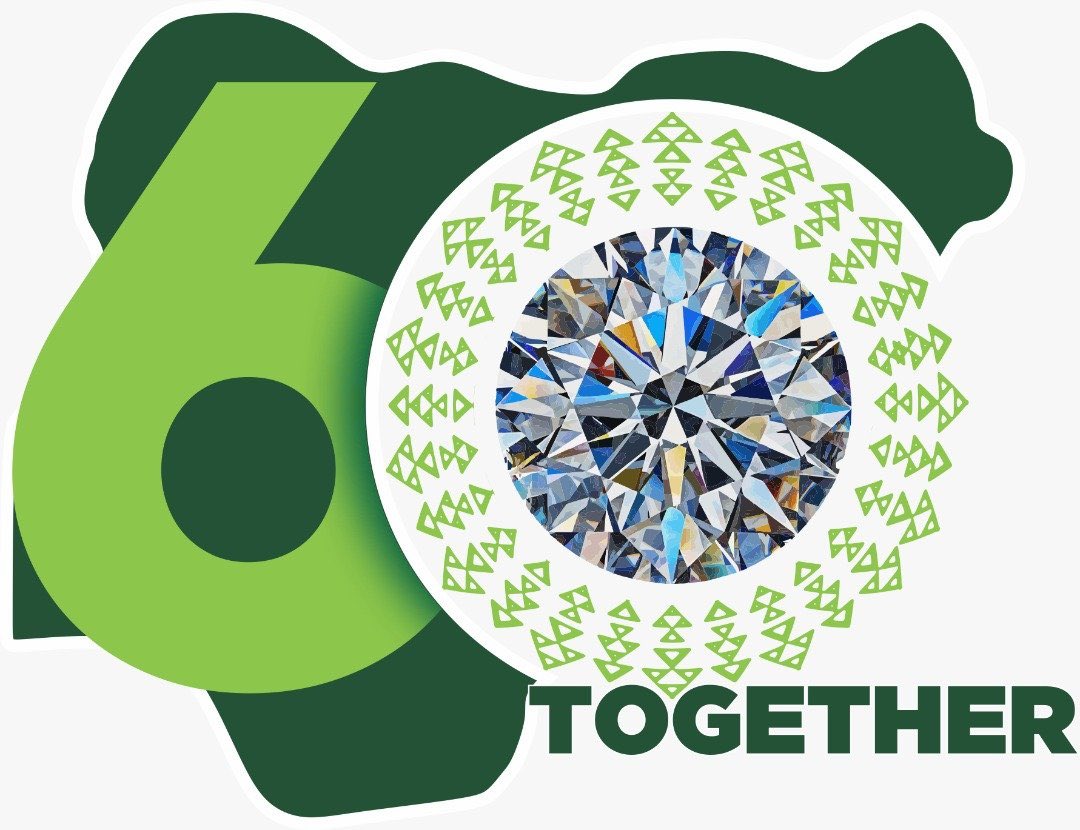 It goes without saying that it requires extreme competence, passion and rare leadership acumen to successfully lead a business of any kind in Africa's largest economy. Bedeviled by a combination of factors including poor or absent infrastructures, multiple taxation, inconsistent policies, high foreign exchange and many more, the Nigerian business environment can most times be a tough nut to crack, and the difference between success and failure is how well you innovate and stay above waters.
In this report, we celebrate the top 50 CEOs in the real estate sector over the years. As Nigeria turns 60, it is worth noting the resilient CEOs that have been able to successfully leave an indelible mark in the country's real estate sector.
Listed in no particular order, these CEOs have demonstrated the indomitable Nigerian spirit that has enabled them think, organize teams, innovate and build homes, estates, complexes, offices, malls, and other important infrastructures in the country, for the benefit of millions.
Dr. Adeyinka Bibilari
Dr. Adeyinka Bibilari is another giant performer in the Nigeria real sector; an astute entrepreneur, seasoned administrator and Project Consultant.
He holds B.Sc. and M.Sc. degrees in Civil Engineering from the University of Lagos and University of Nigeria, Nsukka, respectively. He also bagged a Ph.D. in Business Administration from the American University of London. Dr. Bibilari has been a key player in Nigeria's construction industry for the past 25 years.
Specifically, he pioneered the construction and development of the prestigious Abuja Model City, Gwarinpa II, comprising 351 ultra-modern housing units. Valued at over N7 billion, the Abuja Model City Project, which was built for the middle and high income earners under the Public Private Partnership Program (PPP) of the Federal Housing Authority (FHA), has received accolades both nationally and internationally. Dr. Bibilari is also the brain behind the construction of the ultra-modern "Abuja Sun City" Galadimawa, Abuja. The sprawling state-of –the art estate valued at over N30 billion, is for mixed income earners. This exquisite estate is replete with modern infrastructure and recreational facilities for the comfort of residents. The first phase of the estate was commissioned by former President Olusegun Obasanjo, in 2005.
In addition to serving as the current Chairman of Infinity Trust Mortgage Bank Plc, Dr. Bibilari is also the Chairman of Adkan Services Nigeria Limited; Zuma Paints and Chemical Company Limited; Crest Aluminum (Nig.) Limited; Regal Telecommunications (Nig.) Limited. and Royal Mills and Foods Limited.
Deji Alli
Deji Alli is the Chairman and CEO of Mixta Africa SA. Prior to this, he served as the founding CEO of Asset & Resource Management Company Limited (ARM), a role which he stepped down from in July 2015. He was conferred the National Honours Award — Officer of the Order of the Federal Republic (OFR) in 2014 in recognition of his contributions to the Nigerian financial services industry.
Deji's career also spans Prudential Portfolio Managers Limited, UK and the African Development Bank. He holds a B.S degree in accounting and a post-graduate degree in Finance from the University of Lagos. He is also an Associate member of the Chartered Institute of Management Accountants, UK.
Femi Adewole
Femi Adewole is the MD/CEO of Family Homes Funds – an initiative of the Federal Government aimed at facilitating affordable housing delivery by entering into specific partnerships with supportive state governments, developers and international partners/agencies that can provide technical support and financing for project implementation.
Femi Adewole is a real estate and housing professional with over 25 years' experience leading housing initiatives across Sub Saharan Africa and the United Kingdom. Until his appointment, he was managing director of Shelter Afrique, the Nairobi- based pan-African housing finance company.
Through strategic partnerships with various players in the sector and some of the world's main Development Finance Institutions, Family Homes Funds under his leadership has an ambitious commitment to facilitate and supply 500,000 homes and 1.5million jobs for the low income earners by 2023. So far, the fund has been able to deliver mass housing for low income earners in the six geopolitical zones and in states like Nasarawa, Borno, Kaduna, Ogun, Delta and many more. The Fund is currently spearheading the federal government Social Housing Program to reduce the impact of covid-19 in Nigeria through the provision of over 300,000 houses and jobs.
Ahmed Dangiwa
Ahmed Dangiwa is the Managing Director/Chief Executive Officer of Federal Mortgage Bank of Nigeria (FMBN). Architect Ahmed Musa Dangiwa is a consummate and resilient architect with over 30 years of Real Estate, Infrastructure Development, Banking and Management experience spanning private and public practices as well as in academia.
Prior to his appointment as the Managing Director/Chief Executive Officer of the Federal Mortgage Bank of Nigeria, Arc. Dangiwa held sway as the Managing Partner of AM Design Consults since 1996, an architectural and Real estate development consultancy firm and Jarlo international Nig. Ltd, a Construction Company, where he supervised the delivery of several outstanding projects in diverse areas and sectors across the country. He also worked in a reputable architectural firm on graduation: TRIAD Associates, Kaduna where he developed his professional career in Designs and Project Management from Pupil to Principal to Senior Architect and Associate Partner.
Arc. Dangiwa excelled as a mortgage finance practitioner, rising through the ranks in Sahel Mortgage Finance Limited from a Property Manager to Head of Credit Control to becoming the Manager, Mortgage Banking Division. In this capacity, he was involved in the design and delivery of wide variety of mortgage products and real estate projects, especially social mass housing.
Mr. Dangiwa is a professional architect, a fellow of the Nigerian Institute of Architects (FNIA), a Fellow of the Institute of Corporate Executives of Nigeria (FICEN) and an Associate Member of American Institute of Architects (AAIA). He is also a member of other professional bodies such as: a Senior Associate Member of Risk Managers Associate of Nigeria (RIMAN); a Fellow of both the Institute of Credit Administration (FICA) and institute of Strategic Customer Service & Trade Management (ICSTM); an Honorary Fellow of Chartered Institute of Loan & Risk Management of Nigeria (CILRM) and an Honorary Senior Member of the Chartered Institute of Bankers of Nigeria (CIBN). He holds an MSc. (Arc) and MBA both from Ahmadu Bello University, Zaria in addition to a Bachelor's Honours degree in Architecture from the same University. He is an alumnus of the prestigious Wharton University Pennsylvania and has attended numerous training courses (Local and International) on Housing Finance, Computer Aided Designs, Design and Build Workshops and Project Managenent, as well as several other professional and leadership training programmes.
Gen. Tunde Reis
Gen Reis is one of Nigeria's leading housing experts with a track record of delivering the highly acclaimed Post Service Housing Scheme which remains one of the largest housing initiatives to date. He pioneered the Co-operative Villas, Badore in Lagos Sate, which is considered to be one of the best of its kind in West Africa. He was also Executive Chairman of the Federal Housing Authority and is a fellow of the Nigerian Institute of Architects. He holds a Ph.D. in Housing Studies from the United Kingdom. Gen Reis is a recipient of two national honors: the National Productivity Order of Merit (NPOM) and Officer Order of Niger (OON). He is the founder of First World Communities – a housing estate scheme in Nigeria.
Hakeem Ogunniran
Hakeem Ogunniran is the MD/CEO Eximia Realty, Abuja. He is the former Managing Director of UACN Property Development Company Plc. He also served as Divisional Managing Director of MDS Logistics, a Division of UAC of Nigeria Plc.
He served as Manager, Legal Services of UACN Plc. From 1998 to March 2000, he served as Western Area Manager, Marketing Manager, GBO/MDS Division of UACN and Acting Managing Director of UPDC at various times. He was a Director of UACN Property Development Company Plc until 2018. Mr Ogunniran attended various training programmes including the General Management Programme of Ashridge Management College, U.K (2000) and the Strategic Leadership Programme of Cranfield University, UK.
He served as President and Chairman of Council of the Institute of Chartered Secretaries and Administrators of Nigeria. Mr. Ogunniran holds LL.B, Masters of Law (LL.M) and MBA degrees from the University of Lagos and was called to the Nigerian Bar in 1985.
In June 2020, Lagos state governor, Babajide Sanwo-Olu, appointed Hakeem Ogunniran as chairman Board of Directors Lagos Investment Co Plc (LBIC).
He is a frequent speaker at international conferences including the Annual African Property Investment Summit in Johannesburg, South Africa and the African Real Estate Society Conference. He was the Lead Speaker for Africa at the 1st International Conference on Corporate Governance at Shanghai in May, 2010. He also speaks at the annual Abuja International Housing Show (AIHS).
He is a recipient of many awards including the Federal Government's Scholarship for High Academic Standing (1981 – 1984), Fulbright Scholarship to Yale School USA (1991/1992) and many more.
Kehinde Ogundimu
Mr. Kehinde Ogundimu is Managing Director of Nigeria Mortgage Refinance Company Plc and has been its Executive Director since November 26, 2015. Mr. Ogundimu is a seasoned professional with over 20 years' work experience in financial services (secondary mortgage and diversified banking), energy and public accounting. He started his career at PricewaterhouseCoopers and subsequently worked in various capacities at Texaco Overseas (now Chevron Nig. Ltd) in Nigeria and in the Washington DC region at Pepco Energy Services, Freddie Mac, Fannie Mae and finally at Capital One Bank, where he was the Head of Debt, Derivatives and Securitization before joining NMRC.
Mr. Ogundimu is a fellow of the Institute of Chartered Accountants of Nigeria (FCA), a member of the American Institute of Certified Public Accountants (CPA), a Chartered Financial Analyst (CFA) Charterholder. He has attended several executive management programs in leading educational institutions including Harvard Business School and Gordon Institute of Business Science, University of Pretoria, South Africa. Mr. Ogundimu holds a Bachelor of Engineering (B.Eng Honors) degree in Electrical Engineering from the University of Ibadan and obtained an MBA from the University of Lagos, Nigeria.
Under his leadership, NMRC won the Housing Market Information Data Recognition Award at the 2019 Nigeria Housing Awards.
Ugochukwu Chime
Reverend (Surv) Ugochukwu Obiora CHIME, Surveyor, Real Estate Developer, Physical Development Consultant etc, is the immediate past National President of Real Estate Developers Association of Nigeria (REDAN), and President of Enugu Chamber of Commerce, Industry, Mines and Agriculture (ECCIMA). He is a notable FMBN consultant in Real Estate Development with many successful developments across the country to his credit.
He had a 15 years working experience with Anambra/Enugu States Government in Ministry of Lands, Survey and Urban Development (May 1980 – June 1995).
He started serving as the Managing Director/Chief Executive Officer of COPEN GROUP OF COMPANIES from June 1995 till date. He served as Chairman, Board of Directors, Enugu State Housing Development Corporation (2003 – 2007). He is also the Chairman, Bethel Microfinance Bank Ltd and sits on the Board of many other companies.
Dr Victor C. Onukwugha
Dr. Victor C Onukwugha is the Executive Chairman of Bauhaus International Limited and President/CEO of Bauhaus International Incorporation of New Jersey USA. An alumnus of University of Nigeria, University of Lagos and Harvard University Graduate School of Design, he is armed with a B.Arch. (1981), M.Sc. Constr. Mgt (1985) Ph.D. Constr. Mgt (1991) and AMDP (Real Estate), 2006.
Onukwugha who is a fellow of several professional bodies has designed numerous buildings both in Nigeria and the USA. He has also successfully undertaken the realization of numerous notable real estate developments such as: –
v TRANS AMADI GARDENS ESTATE, PORTHACOURT
v THE MALL AT ALADINMA, OWERRI, IMO STATE
v ARUGO GARDENS ESTATE, OWERRI, IMO STATE
v PEARLVILLE SCHOOL (A co-educational Nigerian-American Secondary School)
v TAG PLAZA, PORTHARCOULT
v ROCKVILLE GARDENS ESTATE, GUZAPE ABUJA (on-going)
Emmanuel Mbaka
Sir Emmanuel Ndubuisi Mbaka is a pilot of great advances and innovative ideas whose name has become a reference statement of competence and resourcefulness. Sir Mbaka is not just an astute Manager of human and material resources, he is a glittering star that is making significant difference among other stars in the dynamic mortgage banking sector of Nigeria.
In 1987, he graduated with a First Class Honors, Mathematics from the University of Science & Technology, Port Harcourt. He further obtained a Masters' Degree in Business Administration from the University of Liverpool, in the United Kingdom 2017.
Sir Emmanuel N. Mbaka is a fellow of the Institute of Public Management, the Institute of Government Research and Leadership Technology, the Institute of Corporate Administration, and also the Paul Haris Society. He holds an Honorary Doctorate Degree in Public Administration from Abia State University.
Today, Sir Mbaka is the MD/CEO, Platinum Mortgage Bank Limited with branches in many states of the federation and has taken the bank to a top spot in the mortgage banking sector. It is noteworthy to mention here that in spite of harsh operating environment; Platinum Mortgage Bank Limited has become a case study of exemplary success in the mortgage industry.
In 2013 he was appointed by former President of the Federal Republic of Nigeria, Dr. Goodluck Ebele Jonathan as Chairman, Governing Board, Project Development Agency (PRODA), Enugu. He also sits on the Board of several organizations including NTA Properties & Investment Limited (The property Arm of Nigerian Television Authority), SPYTECH Securities Company Ltd, SUPERBRAND Securities Company Limited etc.
He is the Chairman, Trademore International Holdings Limited, which is a reputable and well established company with many years of experience in the real estate sector. The estate development company has been able to make significant contribution to affordable housing in Nigeria with its estates in numerous states including Enugu, Benue, Imo, Nasarawa, Lagos as well as in Abuja. The company has built affordable housing projects for Nigerian civil servants in many parts of the country including in the country's capital city. The company's driving goal is to help the country address its housing needs.
Chief Fabian Nwaora
He was born in 1960 in Osumenyi, Nnewi South LGA of Anambra State of Nigeria to the family of Late Chief Ejefobinyi and Madam Louisa Uzoejeaga Nwaora.
The quest to diversify and expand his business empire made him relocate his headquarters to FCT in 1992 and thereby became one of the few investors that believed early in the master plan of Abuja. Today he has successfully built a chain of companies with business interests which span across the economic spectrum of Nigeria.
Chief Nwaora is the Chairman and Chief Executive Officer of: Nwaora Group of Companies; Syndicate Construction and Commercial Co. Ltd.; EFAB Properties Ltd. (This company has built over 5,000 housing units under the mass housing project initiated by the government of Olusegun Obasanjo.); Queen Construction and Commercial Co. Ltd.; Fechton and Sons International Ltd.; Top Rank Hotels Ltd, a 3-star hotel with branches in Abuja, Enugu and Onitsha;  First Generation Mortgage Bank (This mortgage institution has successfully secured National Housing Fund loans for over 2,241 Nigerians).
Because of his spirit of philanthropy, Chief Nwaora is wholly committed to the Chikeluba Educational Scholarship Foundation and many community development projects such as the provision of electricity, water and roads and have bagged several honours and awards from corporate, government and non-government organizations, traditional and educational institutions such as: Nigerian American Chamber of Commerce; Police Community Relations, Abuja; Ohaneze Students Association; Igbo Community, FCT; The Nothern Federation of Osumenyi Town Assembly; Family care Association; Image Community System/Nigeria Television Authority; Chieftaincy titles from over 10 traditional rulers; Pillar African Peace Foundation 2009
His achievements particularly in the area of housing development, earned him the National Honour of "Member of the Order of the Niger, MON" award in 2008 by late President Umaru Musa Yar'Adua. Chief Fabian Nwaora, the Chikeluba of Osumenyi and Aku Chinyere of Abagana is happily married to Lolo Evelyn Nwaora and they blessed with 5 children.
Paul Onwunaibe
CEO of Landmark Africa, Paul Onwuanibe began his career in the 'built environment' with a formal education in Architecture, Property Development and Construction Management, together with an MBA from the London Business School. Paul has over 20 years in the professional experience of design and execution of projects in Africa, USA and Europe. He served as Development Director with Beacon Housing, in UK.
Paul was the Executive with responsibility for the Property and Logistics team of Regus Plc during its rapid expansion years, which oversaw the opening of 190 business centres globally. His is now running Landmark Group – the company which he founded in 1997 and now successfully operates from offices across five continents.
Through his strong leadership, Landmark Africa is now a leading real estate and property development company with a real estate portfolio of over 130,000sqm of mixed-use office, leisure and residential space for multinational and domestic companies in Nigeria. Since opening our doors in 1997, Landmark Africa has provided serviced offices, real estate development, bespoke market research, and advisory services to over 5000 organizations including a vast network of blue chip companies.
Jide Odusolu
Jide Odusolu is the Chief Executive Officer, Octo5 Holdings Limited; immediate past managing director, Ogun State Property Investment Corporation (OPIC), former special adviser to the immediate past governor of Ogun State on property & investments; founder of Legacy Holdings Group (now known as Octo5 Holdings; ex-staff and head, legal/contracts section, Operations department of Texaco Overseas (now a part of Chevron).
He is Commercial Real Estate guru with previous working experience at Legacy Holdings Limited; Texaco Overseas Petroleum Unlimited and Ecobank.
Odusolu is an innovative entrepreneur with a strong creative flair, analytical drive and passionate focus on evolution of successful indigenous enterprises.
He is an Alumni of Lagos Business School, Alumni of Cranfield School of Management, and Alumni of the Nigeria Law School, Alumni of Obafemi Awolowo University.
He worked as a Pupil Solicitor at BABALAKIN & CO, Assistant Legal Officer at ECOBANK NIGERIA PLC and he became an Acting Contracts Manager at TEXACO OVERSEAS PETROLEUM COMPANY UNLIMITED and he was promoted to Senior Legal Officer. He founded LEGACY REALITIES LIMITED and LEGACY HOLDINGS LIMITED in 2001 & 2003 respectively and acted as Chief Executive Officer and Project Coordinator until his appointment as Special Adviser to OGUN STATE Governor and MD of OPIC.
Ali Mohammed Magashi
Ali Mohammed Magashi is a graduate of Aeronautical Electronics and Telecommunications Engineering, from Nigerian College of Aviation Technology, Zaria. An Avionics Engineer, a Flight Engineer, and a former Instructor and National Examiner on the Boeing-727 aircraft.
He has attended executive programs in Corporate Strategy and Strategic Finance at Harvard Business School, International Housing Finance at Wharton School and Fannie Mae Institute, in the United States of America.
He held the position of Deputy President of the Mortgage Banking Association of Nigeria (MBAN), and created the largest pool of perfected NHF mortgages ever in Nigeria. While at Jigawa Savings and Loans Limited he successfully turned around the moribund and obscure outfit into a national household name in Mortgage Banking. He was also in many State and Federal Government Committees on Land Reforms and Housing Finance.
He was a consultant to the World Bank on Housing Finance, Land Reforms and Urban Renewal, and Doing Business in Nigeria (DBN), and was the coordinator for the Nigeria Vision 20:2020 National Technical Working Group on Housing, and later selected to serve on the 27 man Central Working Committee that produced the final blue print for Nigeria.
He is currently the Aviation Consultant and Advisor to the Asset Management Corporation of Nigeria (AMCON).
Ali teaches Real Estate Management and Mortgage Finance to MBA students at the Post Graduate School of Business of Bayero University, Kano
Sa'Adiya Aminu
Sa'Adiya Aliyu Aminu is CEO Urban Shelter Limited. Sa'adiya has had a varied career in a number of roles, bringing her characteristic drive and inter-personal skills to every position she has occupied. Prior to starting work, she received a Bsc in Economics from Brunel University, following that up with an Msc in Finance and development from the School of African Studies (SOAS) in London.
After completing her education, she joined the Debt Management Office as a technical assistant to the Director-General. In addition to her responsibilities organising and drafting documents, presentations and conferences for the Director-General's office, she played a key role in a number of policy objectives. She brought her experience and nous to bear on policy dialogues concerning debt reduction strategy with the Paris and London clubs. She helped draft the "fiscal responsibility" bill, which was passed into law. She also contributed to the National Borrowing Guidelines, interfacing with key parties to deliver a rounded policy.
In 2009, Sa'adiya joined Urban Shelter Limited as a Senior Manager to the Chairman office. In a role requiring a deft hand and a steady touch, she streamlined the operations of the Chairman's office, increasing efficiency and productivity. Her success in this role led to her promotion as Chief Operating Officer, where she aims to leverage her organisational talents to move the company forward. In this new position, Sa'adiya has outlined a bold new corporate strategy that seeks to address imbalances in the housing market and better position Urban Shelter's capacity to take leadership role within it. Her ambition for Urban Shelter includes affordable housing – for which she has a particular passion – and she seeks to provide innovative means for the delivery and payment of these structures.
Sa'adiya is a board director in a number of companies including Shelter Suites & Hotels Ltd and Urban Shelter Infrastructure Ltd. She is passionate about gender equality and lend her voice to some NGOs as part of her civic duties.
Adebola Sheidu
Mr. Adebola Sheidu, Chairman/CEO, Brains & Hammers Ltd, heads a company that designs and builds high-end residential and commercial buildings. The business focuses on infrastructures, facility management, luxury housing, affordable housing and hotels. He is on the driving seat of one of the most advancing real estate companies the Nigeria.
Brains and Hammers was established in 2006 and over the years, the company has maintained a high-quality standard in housing delivery that places it at the high end of Nigeria's real estate market. The assurance of high quality standard is the company's distinguishing mark in the industry.
Sheidu has an ultimate goal for his firm and that is to ensure that each customer gets the best housing solution and is satisfied with what he gets for his money. This has taken the housing delivery business in Nigeria to a new level that has ushered in a great deal of confidence and integrity.
He is one of the main drivers of a massive transformation that has happened and still happening in the real estate industry. Property demands keep going the way of modernity and high-tech and Sheidu has positioned himself to deliver dream houses and properties to Nigerians.
His focus is to provide innovative buildings of world-class standard. He balances this with the factor of affordability of different housing options for Nigerians. His company has developed mega building projects in Abuja, Kano and Lagos. Some of the projects include Apo 1 to 5, 700 housing units at Galadimawa Games Village, 83 housing units at Gwarimpa.
There is also a 72-hectare Brains and Hammers City at Life Camp, Abuja which consists of various types of housing facilities designed for mid and high-level residents. The city has impressive infrastructures with reliable electricity, a water treatment plant, schools, clinics, restaurants, etc. It has a commercial area where major branded retail supermarkets operate alongside, schools and clinics and other businesses.
The company's Lagos housing projects include 300 housing units at Iganmu and Lekki 1 and 2 all of which are built with luxury features. Another mega project in Lagos is 117 housing units being developed for the cooperative society of major international oil companies across three hectares of land. The first phase of development is projected to cost N7.8 billion.
Kano Economic City is a star accomplishment for Brains and Hammers .The complex was developed in three phases and contains different properties such as market stalls and duplex shops.
According to Sheidu, his company has built over 4,000 homes and as much as 95 percent of them were sold off-plan. The high quality homes consistently delivered on promise are the market winning formula for Brains and Hammers. Before starting a new housing project, clients line up in trust for what is coming ahead.
"In most of our projects, we work with our subscribers from the very beginning, Sheidu said." The success of the project, he said, depends critically on having a subscriber-base.
He maintains a standard that incorporates international building codes and benchmarks with mid-to-high end features while ensuring a safe community for living and entertaining. He aspires to see that every housing development comes with customised features that set a tone for homeowners to experience enhanced quality lifestyles.
His company leverages on cutting-edge technology and building processes to develop cost effective, high value properties. It applies innovative construction techniques to moderate unit cost and maximise volume in time and space. This underlies the company's ability to construct and deliver mass housing projects in record time.
Sheidu is keen to provide affordable homes for working Nigerians who hitherto had no hope of owning a home. At Brains and Hammers, he offers an opportunity to working class Nigerians to own their homes. The company has several home ownership programmes and mortgage routes to bring into reality the dream of home ownership to Nigerians.
Sheidu has positioned Brains and Hammers as a leading real estate and infrastructure development company. The ability to churn out high value housing developments with unprecedented speed sets him on a high pedestal of bridging the housing gap in Nigeria.
Umar Abdullahi
The Cosgrove founder, Umar comes with over 19 years varied experience in Real Estate Development, Investment, and Financial Services. Notably, Umar served as the pioneer Managing Director of Brains & Hammers Ltd. for 8 years.
He directed the foundations for the company's success; and spearheaded the conceptualization, development, construction, and management of a myriad of housing estates and gated communities. He is especially adept at managing complex projects and diverse teams. Most recently, under his leadership, Kano Economic City (a N167 billion Joint Venture project between Brains & Hammers and the Kano State Government) was consummated.
Umar also brings extensive experience from his corporate banking background as well as expertise in negotiations with a commitment to compliance with corporate governance and fiscal discipline. An astute leader whose vision is achieving Cosgrove strategic business goals.
His variegated International Executive Leadership training programs equip him for his new role to steer the company to achieve its long-term vision.
Umar is a graduate of Bayero University, Kano and an alumnus of Cranfield University, UK and attends the Harvard Business School Executive Programs.
His next ambition is to build the tallest waterfront building in Abuja to which he is already processing necessary governmental approvals. His company builds smart estates that leverage artificial intelligence (AI) in line with modern infrastructures in the advanced world. This is what stands Cosgrove out in the crowd of real estate developers in Nigeria today.
Oludare Bello
Mr. Bello is a consummate professional with over 30 years of cognate experience in the Nigerian housing, construction and real estate industry. He is the Principal Partner, Bello & Co., a leading Estate Surveyors & Valuers firm in Abuja, Nigeria. A Fellow of the Nigerian Institution of Estate Surveyors & Valuers, Mr Bello is a Solicitor and Advocate of the Supreme Court of Nigeria.  He is also the MD/CEO of Citec International Estates Limited; a property development company that has delivered over 2000 housing units in Nigeria.
He graduated from the Polytechnic, Ibadan with a Higher National Diploma (HND) in Estate Management, Upper Credit in 1982. He sat for and passed the Direct final Examination of the Nigerian Institution of Estate Surveyors and Valuers in 1984 and was admitted as a Professional Associate in 1987.  An Alumnus of the College of Estate Management (now University of Estate Management, Reading, England), he had his early professional training and working experience in some of the foremost practice firms in Nigeria These include Adebiyi, Sonaike & Co; Femi Asiwaju & Co and Daniyan & Associates where he later became an Associate Partner in 1989. In 1992, Mr Bello enrolled at the University of Abuja for an LLB programme. He graduated with LL.B (Hons) 1998 and subsequently, a BL from the Nigeria Law School in 2003.
In 1991, Mr. Bello set up his own practice – Bello & Co, a Real Estate Consultancy Firm, under the auspices of the Estate Surveyors and Valuers Registration Board of Nigeria. He was at various times a Member of the National Executive Council and Chairman of Abuja Chapter of Nigerian Institution of Estate Surveyors & Valuers, Chairman Inter-Governmental Relations, Chairman of the Legal Committee, etc.
Mr. Bello has participated in several key projects some of which include – Asset Valuation and Property Rating, Property Development and Appraisal, Estate Agency, Compulsory Acquisition etc. He has also been involved in other real estate development and finance projects including the Industrial Training Fund (ITF) office complex in Abuja, valuation of Central Bank of Nigeria, valuation and compensation for the NNPC, valuation of various Airports in Nigeria for the FAAN and valuation of NIMASA Assets in Nigeria and the United Kingdom.
He is presently the Chief Executive Officer/Managing Director of Citec International Estates Limited, an estate developing firm of repute with headquarters in Abuja.  Citec has been involved in the development of over 2000 mass houses in Abuja.  The company has also successfully completed projects for European Union in South-South Nigeria and Elizade University, Ilara-Mokin.
Mr. Bello is a member of many professional bodies in Nigeria and abroad. These include: –
* Fellow of the Nigerian Institution of Estate Surveyors & Valuers;
* Member of World Real Estate Congress, Commonwealth Association of Surveying and  Land Economy (CASLE);
* Fellow of the Nigerian Institute of Management,                                                               
* Associate Member, Chartered Institute of Arbitrators, UK,
* Member of the Nigerian Bar Association.
* Fellow of Institute of Management and Honorary Fellow of Nigeria Institute of Building.
*  Member, Council of Abuja Chamber of Commerce & Industry.
He  also served as a member of Ekiti State Economic Council; National Council of the Nigerian Institution of Estate Surveyors & Valuers as Chairman of Inter-Governmental Committee of Council, and the present Chairman of the Legal Committee of the Institution.
Mr. Bello is well travelled and has attended many professional conferences in several countries of the world. He is an avid golfer and a past Captain of the IBB International Golf and Country Club, Abuja and the Ekiti Golf Club. Mr. Bello, a devout Christian is married and blessed with children.
Dr. Aliyu Wammako
Alhaji Dr. Aliyu Oroji Wamakko is a retired customs officer who is now into real estate development; an educationist and also a security expert. He is a traditional title holder (Chiroma of Wamakko). He is currently the Chief Executive Officer, JEDO Mass Housing Estate with about 700 houses and the President of Real Estate Developers Association of Nigeria (REDAN).
A graduate of the prestigious University of Lagos, Alhaji Aliyu also holds Higher National Diplomas in Accounting, and Co-operative from the Polytechnic of Sokoto state.
He also has Diploma in Data Processing. A member of Chartered Institute of Administration. He is directly involved in numerous capital raising and financial advisory activities and oversees one of the fastest growing investment management business in the Nigerian industry.
Alhaji Aliyu is especially formidable in deal origination, structuring and execution and is vastly experienced in corporate restructuring/repositioning, having been involved in a number of significant transactions in the financial services and real sectors of the Nigerian economy. He is a philanthropist and a mentor, making positive impact in the lives of so many Nigerians.
As the CEO of Jedo, he has successfully developed estates in Kano, Kuje, Suleja and other places. They have over 100 houses in each of these places. Through his leadership, they are in partnership with the Federal Ministry of Works and Housing, Federal Mortgage Bank of Nigeria, Family Homes Fund and a lot of government agencies that deal with housing to bridge Nigeria's housing deficit through significant interventions and projects.
He conceptualized the innovative JEDO Mega City with very flexible plans and marketing strategies. They have a vast land of about 100 hectares, and it is open for development at an affordable rate to mostly the ordinary income earners, who are contributors to the National Housing Fund. The projects hopes to create at least 1500 jobs from inception to completion.
Prince Seyi Lufadeju
Prince Oluseyi Lufadeju is a former Managing Director of the pan-African finance institution – Shelter Afrique, and Chairman, Board of Trustees, Real Estate Developers Association of Nigeria (REDAN).
Born into the Obara section of Balagbayo ruling house of Ijesa land, Prince Seyi Lufadeju had his early education in Ilesa, Igbajo and Benin City, where he completed his Secondary Education. He attended the prestigious University of Ife (Great Ife) where he bagged a Bachelor Degree. He proceeded to the University of Cincinnati, Ohio, USA on a fellowship where he had his Masters in Urban and Regional Planning. He had his Course work at the University of Pennsylvania, Philadelphia and came back to Nigeria to join the civil Service in 1973. In 1974, he became a member of the Defunct Nigeria Building Society till 1977. He also worked as a member of the Federal Housing Authority (1977-1979), and simultaneously a member of the Federal Mortgage Bank of Nigeria from 1977-1980.
After a while, he became the National Chairman, International Year of Shelter for the Homeless Nigeria chapter. From being a board member of Shelter-Afrique, he was appointed Managing Director/CEO, Shelter Afrique, Nairobi- Kenya in 1986-1996. He is the Managing Director/CEO Shelter Initiatives Limited Abuja from 1997 till date, and also the chairman FCT Urban & Regional Planning Tribunal, Abuja since 2014.
Lufadeju was one of the pioneer Town planners who formed the nucleus of urban and Regional Planning Division of the newly created Ministry of Housing Urban Development And Environment in 1977.
He was also a council member of Nigeria Institute of Town Planners from 1978-1980. He was also the Financial Secretary of the Nigeria Institute of Town Planners 1979-1980. In 1986 he became a fellow of the Nigeria Institute of Town Planners. In 1970, he became a member of the Association of America Geographers as well as an Associate member of the America Institute of Planners. In 1975 he became a member of Nigeria Economic Society. Under his leadership the Urban and Regional Planning Division of the Federal Ministry of Housing and Environment initiated and supervised the Master Plan for the Aladja Steel Township from conception to planning stages. The Township has been developed according to the approved Master plan in 1978-1982. The Master plan and detailed Urban planning for Abeokuta Steel Township were carried out under his guidance and supervision from 1979-1983. In the same period, there were over three hundred sites chosen for the Federal Housing Programme all over the country. The layout plan for some of the sites was prepared and approved within the Ministry under him. In 1981-1983 he also supervised the preparation of the Master Plan for Onne Industrial Complex Township in the Rivers State of Nigeria. In 1984-1985 he Initiated and supervised the preparation of National Urban Development policy for Nigeria. In 1976-1989 The World Bank assisted Urban Development programme in Nigeria under his supervision. The programme consists of sites and services, slum upgrading and provision of services through self-help methods.
As a Director of the defunct Nigeria Building Society and later the Federal Mortgage Bank of Nigeria and Federal Housing Authority, he also participated effectively in formulating policies and strategies for low-income Housing finance and development in Nigeria.
In 1994 National Honour as Commandeue de l' Order National du Lion, in Senegal. He later became president at Lagos Lawn Tennis club from 2001-2004. And also a member of IBB Golf and Country Club Abuja. At the 2019 AIHS, he was given a Lifetime Achievement Award by Nigeria Housing Awards.
Professor Charles Inyangete
Professor Charles Inyangete is the Managing Director/Chief Executive Officer of NMRC. He is a seasoned Financial Services practitioner with over 20 years proven extensive international expertise and experience in Banking & Finance, Capital Markets development, Financial/Economic Reforms, Financial Innovation, Risk Management Strategies, International Corporate Finance, Investment Banking, Portfolio Management, Privatization & Corporate Restructuring. He served from 2001 to 2008 as an independent Non- Executive Director & Chairman of the Strategy & Risk Management Committee of the Board of Exim Bank and Member of the Working Group for the development of Tanzania's Mortgage Refinance Facility. He was the founding Executive Chairman of Vertex Financial Services where he spear-headed the merger of Vertex with African Harvest in 1998. He was instrumental in the establishment of Tanzania's first and only Stock Exchange, and developed the first market index for the Dar es Salaam Stock Exchange (DSE). He led the sponsors for the first regional corporate bond listing on the DSE in 1999 by the East African Development Bank (EADB). Between 1994 and 2000, he was a Professor of Finance and Director of a major European Union Funded Strategic Partnership & Institutional Development Programme of the University of Strathclyde, Glasgow UK at the Institute of Finance & Management Tanzania. He has served as external examiner including for Higher Doctorate & Doctorate Degrees and for Professorial Appointments with various Universities in Europe and East Africa. He also has extensive experience of financial management in education and public sector and lectured at universities in three continents – Europe, Africa and North America (USA).
He has led professional teams on major national and international strategic advisory mandates and transactions over a wide range of issues in banking, capital markets, and financial sector reforms, and has provided professional services to domestic, regional and international institutions including private and public sector corporate entities, Central Banks, Government departments and numerous projects funded by International Agencies. Some of his wide range of experience includes: Independent Financial Adviser on the recapitalisation and acquisition of Finbank Plc by First City Monument Bank (FCMB), Nigeria, Independent Financial Adviser on the recapitalisation of Afribank, Nigeria, Member of the Working Group for the development of a mortgage liquidity facility leading to the setting up of the Tanzania Mortgage Refinance Company (TMRC) sponsored by the World Bank and Adviser to The Loans and Advances Realisation Trust (LART) of Tanzania —a warehouse for Non-Performing Loans of Banks and Financial Institutions prior to privatisation. He was the Financial Expert monitoring the Management Support Services Contract part of the power sector reforms of Tanzania Electricity Supply Company (TANESCO) from 2004 to 2010. In 2003, Professor Inyangete developed regional benchmarks and a framework for Sovereign Asset and Liability Management for the ten- member Eastern and Southern African States of the Macro Economic & Financial Management Institute (MEFMI). He was also a panel member for developing a national housing and mortgage finance policy for Tanzania and the Chair of the Technical Working Group for the National Mortgage Finance Initiative of the National Social Security Fund (NSSF) which developed a framework for mortgage finance in Tanzania.
Professor Inyangete holds a PhD in Finance (1991) for the study of risks, returns, market-making and the structure of the UK Securities market post "Big Bang" from the University of Strathclyde, Glasgow, United Kingdom. He also holds an M.Sc. in Financial Studies from University of Strathclyde, Glasgow, UK (1986); Association of International Accountants, Professional Module E, UK (1984) and a Higher Certificate in Accounting from Derbyshire College, UK (1982). He obtained a Certificate in Accountancy from Worcester College/Lanchester Polytechnic, UK (1978), an Institute of Accounting Staff Qualifying Certificate, UK (1979) and Association of International Accountants, Foundation, UK (1981).
Bamidele Onalaja
Bamidele Onalaja, CEO RevolutionPlus Property, holds his first degree in Economics and a Master's in Business Administration (MBA, Marketing) from the Lagos State University (LASU). He proceeded to the University of Lagos (UNILAG) where he had his advanced Diploma in Project management and became a member of the project management institute (PMI) in the United States of America.
In 2004 He joined Agbara Estates Ltd as the marketing manager to pioneer the sale of the "Vivas Home Project" within the estate and other phases of development which recorded monumental success.
Thereafter He joined Refuge Home Savings and Loan Ltd (Mortgage Bankers) as the head of projects and business development, where he pioneered the department and guided the bank into acquiring several landed properties such as the "BEAUFORT ROYALE ESTATE", an estate of over 170 acres of land, part of which was Refuge Estate a development of 2 bedrooms, 3 bedrooms and 4 bedroom semidetached duplexes in the Mowe area of Ogun state also RHEMA ESTATE Ibafo comprising of various development built on about 75 acres of land and the NEXT LEVEL SHOPPING COMPLEX Akowonjo in Lagos which created mortgage opportunities for the bank as the banks customers were able to acquire the various properties.
Over the years, with his dedication to service Bamidele was able to grow the banks real estate investment and also took the responsibility of starting the banks facility management department of the bank.
He later joined Cornerstone Mortgage Bank as the Head, Mortgage Operations. Being a new department, he was responsible for the creation of both short term and long term mortgages through the various real estate products and development such as the ROSE GARDEN ESTATE, ABESAN LAGOS to meet the banks ever increasing customers demand and also drive the National Housing Fund (NHF) for the various customers and cooperatives of the bank.
Bamidele Onalaja joined Safetrust Mortgage Bank (Formerly Sterling Homes) as the Branch Manager for the Ikeja branch to drive the business activities of the bank.
He resigned from Safetrust Mortgage Bank to focus on his own business "REVOLUTIONPLUS PROPERTY DEVELOPMENT COMPANY LIMITED – a game changing Real Estate Development Company. Under his leadership, the company is relying on experience and expertise to develop luxury and state-of-the-art property for sale and for rent across the country.
Ifeoma Okoye
Ifeoma Okoye is the Executive Director at Brains and Hammers. She is a professional with over 20 years' experience in start-up operations across Human Capital Management, Real Estate Development and Management, Business strategy, Turnaround plans, process mapping and Business Re- engineering.
She holds a Masters of Arts degree in Human Resources Management from Middlessex University Business school (UK). She is a chartered member of the chartered institute of personnel and development (M.C.I.P.D) and a member of the Chartered institute of Managers.
Ifeoma has a sound knowledge of real estate investment strategies and fund generation, with experience spanning developing sales, marketing communications and budget plans to implementing sound corporate governance structure for large corporates, SMEs in Nigeria and the UK.
Isoken Omo

Isoken Omo is the Executive Chairman of the Edo Development and Property Agency (EDPA).
She attended the River State University of Science and Technology, Port-Harcourt, Rivers State and obtained a B.Tech degree in Estate Management in 1992. She also obtained an MBA in 1999 from the prestigious University of Hull, United Kingdom. She holds a Certificate in Executive Strategy for Results from London Business School (LBS).
She has over three decades of experience in the built environment in Nigeria and the United Kingdom. She joined ASO Investment and Development Company (AIDC) Limited as the Managing Director/CEO and delivered affordable housing projects in Cross River, Ondo, Oyo and Abia States.
Since her leadership at EDPA, she has led the development of the 70-hectare Emotan Gardens Estate, JARA mall as well as the revamp of assets managed by EDPA in Abuja, Lagos, Delta and Edo State. In 2019, she was recognized by the Nigeria Housing Awards as CEO of Government Owned Housing Agencies of the Year.
Aliyu Aliyu
Aliyu Aliyu is the CEO of Bilaad Realty Nigeria. The lead chief experience officer with an active interest in offering clients with sustainable solutions
A visionary leader with over 10 years of proven experience in property development, technical, administrative and managerial roles making him the lead "Chief Experience Officer" at Bilaad Realty with an active interest in offering clients with sustainable lifestyle solutions and a strong ability to solve complex problems using excellent judgment and decision-making skills seen in his motivation and leadership of a high-performance management team.
Aliyu Aliyu was previously a General Manager at Brains & Hammers Limited; leading the review of project proposals and plans to determine time frame, liaised with various government regulatory bodies for the approval of construction related matters, and worked as Project Engineer of Check Inn Hotels, Ibadan. He participated in the planning and initiation of over 5000 housing units across various projects.
Aliyu is a graduate of Civil Engineering from the Federal University of Technology, Minna. He also holds an M. SC in Engineering Project Management from Coventry University, UK.
Folabi Oseni
Folabi Oseni is the Managing Director/ CEO of Netconstruct Nigeria Limited. He has a background in Economics from London Guildhall University, United Kingdom and possesses an unrelenting penchant for innovation in the real estate industry.
He is the visionary behind the establishment of NetConstruct Group, which cuts across Real Estate, Facilities Management & Nitrogen Gas Production. Apart from his work with the Group, he has led NetConstruct Nig. Ltd (Real Estate Development) as a pioneer in changing the parlance of Estate Development in Abuja for the last 15 years and has been instrumental in establishing and promoting Netconstruct Nigeria Limited as a top notch Company.
Folabi Oseni has succeeded in pioneering the firm's growth from a fledging Enterprise into one of the most respected, efficient, vibrant and innovative real estate firms in Nigeria and continues to pursue his vision to provide Affordable Housing for the largely underserved middle-low income sector of the economy.
As the MD/CEO of NetConstruct Nig. Ltd, he is responsible for the supervision and management of the day to day operations of the company. His responsibilities are not limited to operations alone, they also involve strategy, innovation and overall mentoring of senior management cadre staff who report to him.
In terms of project accomplishments, he has overseen the completion of Sunnyvale Estate, which is regarded as being one of the very first gated communities in the Capital City of Nigeria. It boasts well over 300 mixed type houses with an over 98% occupancy rate.
With his company, he has also successfully developed Rockvale Manors, another of the projects located in the Apo District of the Capital City in Nigeria. The Estate sits on a land mass of 12.5 hectares and is situated in full background view of the undulating hills of Dutse District in Abuja just 5 minutes from the Apo Legislative Quarters. The Estate offers exceptional architectural design features and elegant facilities in a natural setting that combines to make everyday living pleasurable.
Currently ongoing is Sunnyvale Gardens, a private and gated neighborhood designed in alignment with the NetConstruct mission to deliver quality living spaces with homes that provide the perfect backdrop to a modern Lifestyle.
Sam Odia
Sam Odia is the Chief Executive Officer of Millard Fuller Foundation. He is an architect by profession and has been involved for 15 years in housing initiatives for the lower end of the pyramid. His experience spans Habitat for Humanity International (habitat.org) & The Fuller Center for Housing (fullercenter.org) where he led the Nigeria country program of each organization.
He has worked through exciting partnerships with global organizations such as Selavip International (selavip.org) and more recently with REALL UK – formerly Homeless International (reall.net) through which he has acquired a vast amount of hands-on, practical experience in providing low-income housing.
He has more recently been involved in affordable housing advocacy & policy formulation. His dream is to see every Nigerian living in a simple, decent & affordable home. He has been focused on developing a more sustainable way of providing affordable housing to lower-income people in Africa and to helping to prove the investibility of the concept, first in his home country and to the rest of the developing world.
Over a number of years, his housing projects have consistently been adjudged 'Most Affordable' within his home country and have directly benefited many thousands. In 2019, the highly respected Johannesburg-based Centre for Affordable Housing Finance (CAHF) recognized homes built by his organisation as the lowest-priced by a private developer across the entire continent.
Olabanjo Obaleye
Dr. Olabanjo Obaleye is the Managing Director and Chief Executive Officer of Infinity Trust Mortgage Bank Plc – one of Nigeria's leading national Primary Mortgage Institutions. He is a seasoned and consummate banker, chartered accountant, mortgage and real estate development expert and corporate strategist with over 20 years cognate experience in commercial and mortgage banking. He began his banking career in Afribank Nigeria Plc (now Skye Bank), in 1991, and later moved to the defunct Midas Bank and Societe Bancaire Nigeria Limited respectively, where he, at various times, worked and headed all aspects of banking operations from Tellering, Reconciliation, Clearing, Customer Service, Internal Control, Marketing to Branch Management.
In 2004, Mr. Obaleye joined Infinity Trust Mortgage Bank Plc (formerly known as Infinity Trust Savings and Loans Limited), as Acting General Manager, at a very precarious period when the bank was at the brink of collapse having received a notice from the Central Bank of Nigeria to wind down operations within 30 days due to its high negative balance sheet. Undeterred by the near hopeless situation he met on ground, Mr. Obaleye immediately took the bull by the horns by developing and implementing several far-reaching "game-changers" which helped to steer the collapsing bank back to profitability within a short period. Sequel to this uncommon feat, he was promoted to the substantive MD/CEO in 2006.
Since taking over as the Managing Director/Chief Executive Officer of Infinity Trust Mortgage Bank, the bank has experienced unprecedented turn-around resulting in the bank being listed on the Floor of the Nigerian Stock Exchange in 2013, becoming a National Mortgage Bank in 2014. Currently ITMB Plc has equity shareholding in the Nigeria Mortgage Refinance Company (NMRC).
Unarguably, Dr. Obaleye's uncompromising knack for excellence and his result-oriented management and leadership style have led to significant increase in the bank's shareholders' funds from less than N50m in 2003, to over N5billion in 2014. Also, the bank has maintained an unbroken record in terms of consistency in dividend payment to shareholders for twelve years running. In addition, the bank, under Obaleye's leadership, has moved from a rented office to its own ultra-modern four-storey Corporate Headquarters located in Abuja's busiest banking District in Garki. Currently, the bank has two branches in Abuja, and a branch in Lagos and Nassarawa states respectively.
In 2015, he was listed among top Nigerian Chief Executives in the Financial Services and Insurance Industry in the international compendium which chronicles the most influential leaders and players in the country's financial sector. Also the Global Credit Rating (GCR), Africa's number one credit rating agency, affirmed Infinity Trust Mortgage Bank Plc's BB+ credit rating with positive outlook in the long term and A3 with positive outlook in the short term .This was in recognition of the bank's improved competitive capacity, enhanced brand perception resulting from its transformation from a private limited liability company to a public company and the subsequent upgrade of its license to a National Primary Mortgage Bank.
Dr. Obaleye holds a B.Sc degree in Management and Accounting from Obafemi Awolowo University, Ile-Ife, and Masters in Business Administration (Financial Management) from University of Abuja. He is a fellow of the Institute of Chartered Accountants of Nigeria (ICAN), Nigeria Institute of Management (NIM), Chartered Institute of Taxation of Nigeria (CITN), and Institute of Credit Administration.He recently bagged a Doctorate in Business Administration (DBA) with specialization in Mortgage Finance from the prestigious Walden University, USA. An alumnus of Wharton Business School, Philadelphia, USA.
Adeniyi Akinlusi
Adeniyi Akinlusi is currently the Managing Director/Chief Executive Officer of TrustBond Mortgage Bank Plc (formerly Intercontinental Homes Savings & Loans Plc). His entrepreneurship skills were horned with the transformation of Partnership Savings & Loans Limited to Intercontinental Homes Savings & Loans Plc (now TrustBond Mortgage Bank Plc).
He is also currently the President/Chairman of Council of the Mortgage Banking Association of Nigeria (MBAN).
Adeniyi A. Akinlusi holds a B.SC (Accounting) degree from the University of Ilorin and M.B.A (Marketing) from the University of Lagos. He is a Fellow (FCA) of the Institute of Chartered Accountants' of Nigeria (ICAN), Fellow (FCTI) of the Chartered Institute of Taxation of Nigeria (CITN), Fellow (FICA) of the Institute of Credit Administration (ICA) and Honorary Senior Member of The Chartered Institute of Bankers of Nigeria (H.C.I.B).
He is an alumnus of Harvard Business School (Boston, U.S.A), Institute of Management development (Lausanne, Switzerland) and Lagos Business School (Lagos, Nigeria). He has also benefitted from leadership training in other top international business schools such as the Wharton School, University of Pennsylvania (Philadelphia, Pennsylvania), I.E.S.E Business School (Navarra, Spain), and London Management Centre, (London, England).
A multiple award winning Banker, Adeniyi Akinlusi is a versatile, self and result driven professional with over 20 years extensive experience in leadership positions in banking, strategic leadership, corporate turnaround and transformation.
Olufemi Emmanuel Akinlawon
Olufemi Emmanuel Akinlawon is the CEO of a bustling real estate and construction company, Kingfem Nigeria limited.
Born in October 1965 in Abeokuta, Ogun State of Nigeria, Mr Akinlawon obtained a Higher National Diploma in Civil Engineering from Ogun State Polytechnic, Abeokuta; now Moshood Abiola Polytechnic in 1988, then proceeded for the mandatory National Youth service at FCDA Abuja (1988/89).
Mr Akinlawon is a true demonstration of the Nigerian spirit. Immediately after his NYSC, he began to venture into numerous businesses like a true entrepreneur that he is.
One wouldn't look further if looking for a story of grass to grace. He had ventured from photography to taxi driving, to car wash, farming before registering Kingfem Nigeria Limited in July 1990 as a Civil Engineering/Construction Company.
Through his strong leadership and vision, Kingfem is today a major engineering design and construction firm specializing in the planning and design of commercial, residential and mixed use complexes. It is the flagship and parent company of the Kingfem Group which consist of other Subsidiaries and a non-profit Unit collectively known as Kingfem Group of Companies.
All Subsidiaries of the group are operating independently but with same goal of impacting the society. The ambitious projects being executed today by Kingfem are all a product of the zeal and dogged passion of Mr. Akinlawon.
He is married to Ibiyemi Akinlawon and Blessed with 2 girls and 2 boys.
Festus Asikhia
Festus Asikhia is the founder, President and CEO of Festus Asikhia Resources Limited which he began in 2010. Since then, the Group has grown into one of the largest and most successful Group of companies in Nigeria. He is an Engineer cum Administrator, a motivator with a proven ability in achieving and exceeding specified goal or target. Dr. Festus Asihkia is passionate about his family, the company, the clients and the community.
He is the CEO of Festrut Group International Limited, a wholly owned indigenous Nigerian Company with a very wide range of business interests, including but not limited to Estate/Property Development and Management, Oil and Gas Exploration, Equipment Procurement and Maintenance and other Downstream Services; Transportation, Mortgage and Financial Services.
Through his vision and exemplary leadership, the company is undertaking numerous housing projects including Global Shelter estate, Kingdom estate, Defender estate, Festrut estate and a couple of others in Abuja.
He is a leader who is able to build team cohesion, a confident inspiring person, and a conciliator. Hard working and very determined, he enjoys keeping himself busy and putting extra effort in his task with excellent communication skills. Proven leadership coupled with the ability to direct and manage customer relationship to improve investment services.
He has doctorate degree in Administration from university of Belize United Kingdom, B.Sc in Business Administration from University of Abuja (2007) and M.Sc degree in Social Work from Ladoke Akintola University of Technology Ogbomoso (2010). He worked with Nigerian civil defence corps as the Project Co-Ordinator.
Udo Okonjo
Udo Maryanne Okonjo is currently the Chief Executive Officer/ Vice-Chairman of Fine and Country West Africa, where she leads a team of champions who have under her leadership, captured a niche in the Nigerian Real Estate sector, specializing in Real Estate Investment management for High Net worth clients, Corporate Real Estate Advisory, Leasing, Sales, Marketing and Branding of luxury residential, prime commercial and mixed use projects.
She is an alumni of the University of Nigeria, Enugu, Lagos Business School Said, Business School, Oxford University and most recently an alumni of Cambridge Judge Business School, University of Cambridge, where she sought to refresh and deepen her knowledge of branding and strategic for business growth.
She was admitted to the New York Bar and Nigerian Bar Associations since 1991 and 1993 respectively and pursued a successful legal career for almost 2 decades, in addition to having acted as Senior Special Adviser on Legal and Constitutional Matters to the President of the Senate of the Federal Republic of Nigeria.
As best graduating female student in her year at the Nigerian Law School, Maryanne was awarded the prestigious British Chevening Scholarship to study at the University of London, Kings College School of Law, where she graduated with a Masters degree in Law (LLM).
Aare Adetola Emmanuelking
CEO of Adron Homes, Oba Adetola Emmanuel King is a graduate of Yaba College of Technology with a diploma in estate management as well a master's degree holder from University of Ibadan where he studied housing development and management. He is a fellow of the Institute of Strategic Management Nigeria-Ghana and member of the Nigerian Institute of Estate Surveyors and Valuers and the Real Estate Developers Association of Nigeria. He worked in the real estate and power sectors for 15 years before starting his own company, Adron Homes, in 2012.
According to him, the company was established with the drive to make housing affordable for as many Nigerians as possible.
On the issue of affordability and what Adron Homes is doing about it, he said in an interview that ''the entire affordability concept is not about housing being cheap; housing is not cheap anywhere in the world. It is expensive. But it is not about the houses itself, rather the totality of the environment, such as schools, roads, bridges, hospitals and so on, as well as a flexible payment method. Therefore, the affordability concept is that, if a house goes for NGN10 million (USD27,740), one is able to pay for that over a period of 20 years. When a client approaches a mortgage institution in Nigeria, they will request collateral, which many cannot provide. We came in with the strategy of not going through the bank but providing a flexible payment plan between five to 10 years which is payable on a daily, weekly, or monthly basis. The daily basis is affordable for most Nigerians, especially those who work in the informal sector. The majority of them earn wages on a daily basis and it is easier for them.''
Gilbert Chagoury
Gilbert Chagoury was born to Lebanese immigrant parents in Lagos, Nigeria. In 1971, he co-founded the Chagoury Group with his younger brother Ronald Chagoury, an industrial conglomerate with interests in construction, real estate and property development, flour mills, water bottling and purification, glass manufacturing, insurance, hotels, furniture manufacturing, telecommunications, IT, catering and international financing. Gilbert and Ronald Chagoury founded C & C Construction in the late 1970s, which was the forerunner of Hitech and ITB (these now form the Construction Division of the Chagoury group of Companies).
Through their ownership of the Chagoury Group, Gilbert Chagoury and family have an estimated wealth of $4.2 billion.
Himself and his brother, Ronald are the owners of Eko Hotel and Suites, Eko Atlantic City, HITEC Construction Company Limited, ITB Contraction Limited, among others.
He is currently building the ambitious brand new Eko Atlantic, an entire new coastal city being built on Victoria Island adjacent to Lagos, Nigeria. It is a focal point for investors capitalising on rich development growth based on massive demand – and a gateway to emerging markets of the continent. Standing on 10 million square metres of land reclaimed from the ocean and protected by an 8.5 kilometre long sea wall, Eko Atlantic will be the size of Manhattan's skyscraper district. Self-sufficient and sustainable, it includes state-of-the-art urban design, its own power generation, clean water, advanced telecommunications, spacious roads, and tree-lined streets.
Mr. Sammy Adigun
Mr. Sammy Adigun is a chartered surveyor with vast experience in project management, project finance and value engineering. He graduated from Ahmadu Bello University, Zaria and is also an alumnus of Harvard Business School. He became MD of Sammya Nigeria Limited an infrastructure construction company in the year 2000 and worked on several infrastructure projects around Nigeria. Mr. Adigun is also the promoter of Nigerian Equatorial Guinea Gas Development Project. He is a director on the board of EchoStone Development Nigeria Limited.
ARC. A. Ocupe
Fasunwon Deji
Fasunwon Deji is the Managing Director of Propertymart Limited, a bustling real estate company. Until his appointment as the Deputy Managing Director in July 2014, he had served as the Company Secretary and Head of the Legal Department of the Company. While occupying this position, he had negotiated and supervised major real property acquisitions for the company and also diligently managed all legal related matters.
Fasunwon graduated from the prestigious Obafemi Awolowo University after which he proceeded to the Nigerian Law School where he qualified as a Barrister and Solicitor of the Supreme Court of Nigeria. He has attended various trainings and seminars, especially as relates to the legal profession. He is also an alumnus of the Pan African University (Lagos Business School) and also an Alumnus of the Said Business School of the University of Oxford, UK.
Deji has worked in the Chambers of Rhodes & Rhodes, S.P.A Ajibade & Co among others where he represented clients up to the Supreme Court of Nigeria. He later joined Stonebridge Holdings as the Company Secretary and later Resort Savings & Loans Plc. He joined Propertymart in 2010 as the pioneer Company Secretary and Head of the Legal Department. Deji is experienced in litigation, Oil and Gas, Maritime, Banking, Real Estate practice among others.
As the MD, he oversees a competitive company that offers one of the most valuable and well-planned estates with designs that span and equate global designs. They have now mastered the art of pre-empting consumers' needs for a better life innovation and evolution.
Anthony Aboki Okwa
Anthony Aboki Okwa is the Director General of C-STEMP, a pioneer skills training provider for real estate workers and artisans. He is a Fellow of the Nigerian Institute of Building (NIOB), and an active member of the Real Estate Developers' Association of Nigeria (REDAN), which he has served as National General Secretary and was Executive Secretary between September 2009 and December 2011. He also served on the tripartite committee set up by FMBN to review the operation of the housing sector, vis-à-vis the roles of FMBN, REDAN and MBAN. He was a member of the subsequent committee with NLC participation to streamline the NHF process.
A former Academic Staff of ABU, UNILAG and the University of Jos, he served at various times as HOD (Building), Director (SIWES), and member of the Staff Housing Loan Committees. He concurrently served on the Plateau State Government's Housing Facilitation and Policy review committee.
His vast experience and involvement in several construction projects and in the academia, has carved his thinking towards providing solutions to the problems militating against the delivery of affordable housing in Nigeria; one of such problems is the severe shortage of skilled manpower.
To address this challenge he set up the C-STEMP Construction Skills Training and Empowerment project LTD/GTE; a pioneer skills training provider as approved by the NBTE, which is currently delivering the much needed skills training and assessment in the Building construction trades to enable artisans attain required competencies and conform to specified standards.
His work in this area has attracted the support and collaboration of the World Bank, DFID, UNESCO COL, the Presidential committee on job creation, NBTE, CORBON, NIOB, FOCI and other stakeholders.
He is currently a member of the CORBON Implementation Committee for the N-Power Build Programme of the National Social Investment Program (NSIP), where over 25,000 beneficiaries (batches 1 and 2) were trained nationwide as artisans in 6 major construction skills.
He is currently providing advisory and technical support for several Housing Cooperative Societies and Associations within and outside Abuja. He is the Director General of C-STEMP that has now evolved into a social enterprise, registered under the Nigerian Corporate Affairs Commission as a Company Limited by Guarantee to provide Skills Training and Job placement as empowerment tool, with other emerging business brands like EduTech, Siteworx and Workmasters. He is the Convener of Construction Artisans Awards, which is aimed at celebrating excellence in craftsmanship as well as linking them to jobs in the building construction sector.
Kennedy Okonkwo
Kennedy Okonkwo (born 12 October 1977) is a Nigerian businessman, philanthropist, and real-estate entrepreneur. He is the founder and CEO of Nedcomoaks Limited.
Kennedy hails from Ojoto, Anambra State. Kennedy was born and raised in Lagos, Nigeria where he had his primary and secondary school education. Kennedy attended the University of Ibadan where he obtained a Bachelor of Science (BSc) in Psychology and the Lagos State University where he obtained his Masters in Business Administration.
In 2007, Kennedy founded Nedcomoaks Limited, a Real Estate company with zero capital.
Kennedy Okonkwo is today a big real estate player in Lagos. This real estate guru is an outstanding property developer in Lagos.  He has carved a big niche for himself. Talk of big players in real estate sector in Lagos today, his name will not be missing in the Top 3. In 2019 Forbes Africa had him on their magazine cover for his outstanding role in the real estate sector.
King Odeh Mohammed
King Odeh Mohammed is a real estate mogul and founder of Ochacho Real Homes Limited.
Through the admirable leadership of King Odeh Mohammed, Ochacho Real Homes Limited has made extensive investments in the acquisition of modern design and construction machinery; and their strong ties with local and international manufacturers, franchise holders and distributors of building materials, household/office furniture and fittings, makes it possible for them to complete homes and all kinds of properties at the most competitive prices.
The Abuja based company, Ochacho Real Homes Limited provides exceptionally high quality developments that deliver value to their clients and perform their tasks with the corporate philosophy of excellence and trust based on the principle of respect for human values while pursuing excellence in quality delivery.
Kayode Omotosho
Kayode Omotosho is the Executive Secretary of Mortgage Banking Association of Nigeria (MBAN). His sojourn in the Financial Sector which commenced from National Bank in 1981 resulted into his appointment with Resort Savings and Loans Limited in 1993 as the Pioneer General Manager and consequently an Executive Director covering areas such as Mortgage Banking Operations, Treasury Management, Accounts/Finance/Systems as well as Human Resources Department.
In July 2003, he assumed the exalted position of the Pioneer Executive Secretary of Mortgage Banking Association of Nigeria (MBAN) to contribute his humble quota to the growth, development and smooth-functioning of a well-structured Mortgage Banking/ Housing Finance Sector in Nigeria.
Mr. Omotoso has participated in many local and international Programs but not limited to the following: Wharton International Housing Finance Program/Workshop on Mortgage Securitization, Samuel Zell/Robert-Lurie Real Estate Centre, Wharton School, University of Pennsylvania, Philadelphia, USA (2006); International Builders' Show, Orlando, Florida and Las Vegas(2007-2010);Washington/Wall Street in New York, USA on the Proposed Securitization of Conforming Mortgages in Nigeria, Washington DC April (2007); CMHC/MBAN Collaborative Workshop on "International Housing Finance Systems" In Ottawa, Canada (2009/2013); American Society of Association Executives (ASAE) organized the Marketing, Membership & Communication (MM&C) Conference at the Walter E. Washington Convention Center, Washington, DC, at the Center for Association Leadership (ASAE)(2011) and International &European Associations Congress, Liverpool(2012).
As the Executive Secretary/CEO, Mr. Omotoso is the Chief Executive responsible for the management of the Secretariat which is the Pivot of the Association for its numerous activities in the Sector.
Roland Igbinoba
Roland Igbinoba is the Founder, Pison Housing Company, a real estate and housing finance advisory firm dedicated to providing finance solutions that make a constructive impact around the globe with a particular focus on Sub-Saharan Africa, and The Nigerian PropTech Association.
He is also a Growth and Development Economist; Health Economist; and PropTech Enthusiast. He is the President Roland Igbinoba Housing Foundation. He was previously the MD/CEO, FHA Mortgage Bank, and Deputy President Mortgage Banking Association of Nigeria (MBAN).
He is revered In Nigeria as one man trying to spark a technological revolution in the real and finance sectors. His experience as a growth and development economist, has placed Roland in a position of great responsibility, shouldering the interests of an entire nation, working to spark a technological transformation in Nigerian real estate. From negotiating with a deeply bureaucratic government for the release of vital real estate data, to championing the work of a growing number of local startups, Roland is shaping a new order of things in the sector.
Tayo Sonuga
Mr Tayo Sonuga is the Managing Director of Hoven Homes, one of Nigeria's leading Developers, known for affordable luxury homes in Lagos. A resounding conformation of high level of professional commitment, hard work, integrity, exemplary leadership qualities, diligences and a formidable accountant become real estate developer.
He was born in Lagos, Nigeria where he spent most of his formative years. He attended Maryland Comprehensive Secondary School in Maryland, Ikeja and studied partly A-level before proceeding to Federal Polytechnic, Ilaro, Ogun State to study Accountancy. He worked as External Auditor with Z.O Ososanya firm of Chartered Accountants in Ibadan for the National Youth Service and was offered a permanent job with Z.O Ososanya but proceeded to the United kingdom shortly after Service.
He trained as an Accountant before his foray into computing and eventually property development.
Haven Homes is the Real Estate subsidiary of Haven Global Resources Ltd, a firm registered as a limited liability company in Nigeria. Since it first residential development in 2006, Haven Homes have been building beautifully crafted, unique and luxurious homes that present the occupiers with a very comfortable lifestyle.
Haven Homes use it deep market experience, Longstanding industrial relationships, and creative eye to acquire and develop commercial properties that truly standout.
Weyinmi Edodo
Weyinmi Edodo is the CEO of International Property Development Consortium (IPDC). He is a successful economist and management expert who adopts a systematic approach to utilizing scarce land resources to generate optimum Real Estate Commercial/Residential Developments.  He hails from the Nigerian Private Banking sector and honed his skills in asset management while managing a substantial portfolio working with FSB International Bank (now Fidelity Bank Plc.).  His passion for entrepreneurial management commenced over 15years ago when he began his management career as a Research Associate with GT&A Partners, a Management Consulting Firm, which fertilized his forensic analytical management expertise.
With over 10years Management and Real Estate Risk Management experience, Mr. Edodo gained immense success accomplishing clients' dreams in real estate property ownership.  As the Chief Executive Officer of IPDC, he has successfully sold a significant number of choice Real Estate properties to clients.  He has a proven track record of realizing the financial expectations of corporate management and has impressively grown the financial bottom line of the company to over 700% during a mere two year period of its birth.  His Real Estate Development expertise earned him Board Membership in Real Estate companies like TBNW Property & Investment Ltd, Primexx Housing Ltd to name a few, where he currently consults as an expert Real Estate Developer.
Over his 15year career span, Mr. Edodo, who earned a BSc in Economics from the University of Port Harcourt and achieved a Harvard Business School Real Estate Certification, has made marked contribution to the Lekki and Lagos Island Real Estate markets; he has also acquired choice clientele listing from top Nigerian Commercial Companies, High Net Worth Individuals (HNI's), Banks, Governmental and Sub-Governmental Agencies as a result.
Some of his remarkable real estate developments include: TBNW Terraces in Lekki Phase1, Pine Court Apartments by Femi Okunnu Estate in Lekki and Lotus Apartments in Ikate Elegushi, Lekki, Lagos.
Kunle Tinubu
Kunle Tinubu leads the entire Trojan Estates Team. He is the principal strategist and business development executive of the Company. He is also the chief image-maker of Trojan Estates, responsible for strategic business alliances and joint venture responsibilities within the company. He is also responsible for identifying and nourishing business relationships through various networks.
He oversees the development and execution of business development, marketing/sales, policies, customer relations, operations management strategies, planning and supporting budgets. He also ensures that Trojan Estates is continually able to attract, retain and motivate high performing employees.
Some of the current projects of the company includes: Royal Gardens Estate in Ajah, Peninsula Mall in Lekki, Peninsula Sports and Recreation club also in Lekki, Royal Gardens Estate in Abuja and the most recently introduced Troy Court a unique 24-unit apartment block development, located in the heart of the densely populated suburb of Aguda in Surulere, Lagos.
A seasoned administrator, Mr. Tinubu started his career with Ecobank Nigeria Plc. Prior to Trojan Estates he was one of the founding members of Ocean and Oil Services Limited, where he served in several managerial capacities in the operations/shipping department and later rose to be General Manager as well as Head of Trading Desk.
He is an Alumnus of the Harvard Graduate School of Design [AMDP] program and has a first degree (combined social sciences) in Politics, History and Economics.
Otunba Olumide Osunsina
Otunba Olumide Osunsina is the Managing Director/CEO of Megamound Investment Limited. He was born in 1963, in Abeokuta, Ogun State, Nigeria. He had his secondary education at the famous Barewa College, Zaria and attended Ahmadu Bello University, Zaria where he studied Building Technology. He graduated with distinction in Advance Diploma in Management Studies at the University of Lagos and has a Master's of Business Administration (MBA) from Abubakar Tafawa Balewa University, Bauchi.
Otunba Osunsina has wide experience in various challenging business endeavors including dredging and under water services, financial intermediation and brokerage and construction and real estate management.
As the Managing Director of the Company, he has steered it towards continual growth and development especially in several projects mentioned above. He was recently installed as the Otunba of Itire Kingdom in Lagos State, Nigeria.
Otunba Osunsina has steered the wheels of Megamound as its Managing Director/C.E.O since year 2000 and nurtured it to a multi-million naira diversified institution. The company are the developers of Carlton Gate Estate by Chevron Drive, Lekki and Lekki County Estate in Ikota, Lekki. Other developments of the company includes hotels and office complexes in different parts of the country.
Babatunde Gbadamosi
Babatunde Gbadamosi is a Nigerian businessman and Real Estate Tycoon. Gbadamosi was born in England, United Kingdom and later retuned for his preliminary education in the country before returning to the UK where he has been a major investor in the real estate sector for over 17 years before returning to Nigeria.
Gbadamosi is the owner of Redbricks Homes International limited, a property development company in Lagos, and an award-winning Real estate Development company, recognized for excellence and outstanding contribution to Growth/Development of the Nigerian Real Estate Industry. He is also the secretary of the National Intervention Movement, (NIM) Lagos.
Redbrick Homes Limited are the developers of Amen Estate. Just over a decade, Amen Estate located along the Eleko Beach Road in Ibeju, Lekki is today one of the reference points in terms of real estate developments on the axis.
Olu Okeowo
Olu Okeowo is a real estate guru, a philanthropist, a Knight of the John Wesley Anglican Church, and chairman of Gibraltar construction Nigeria limited. Born in 1965 in Ijebu-ode into the family of (late) Victor Taiwo.
Olu Okeowo is reputed to be the most powerful real estate player in the whole of Ikoyi and its environs. Some of the completed prime and premium residential mansions of Gibraltar Construction includes: Abraham Court, Solomon Court, Grace, Emmanuel Court and Adejoke's Court all in Ikoyi.
Yemi Idowu
Yemi Idowu is the Managing Director of Aircom Nigeria Limited. He was born in Lagos Island, Nigeria to the Late Chief (Dr) Nathaniel Olabiyi Idowu (OFR), the Mayeloye and the Okanlomo of Ibadan land. Yemi spent his early years schooling in the United Kingdom and participated actively in sports at the youth level.
An alumnus of the Harvard Business School Executive Education Program, Idowu holds a Bachelor of Science in Accounts and Financial Analysis from the Newcastle upon Tyne University, England and a Post Graduate Diploma in Human Resource Management.
He is a member of the Institute of Personnel Management. After his university education, he worked as a Business Development Manager for Africa and the Middle East at Anglo European Equipment, London,
Idowu is an accomplished businessman having served on the board of various companies. Idowu founded Aircom Nigeria Limited in 1992 and serves as the Managing Director till date. Aircom Nigeria Limited, an infrastructure development company that has facilitated the development of about 62 hectares of land in Lekki, Lagos.
The company has successfully completed and delivered to various buyer groups several housing units in the following estates:- Northern Foreshore Estate in Lekki- A three phase project with several housing units, Friends Colony Estate in Lekki, Napier Garden Estate in Lekki, Egerton Place Estate in Lekki as well as Bourdillon Court Estate and Milverton Court Estate both in Ikoyi.
Adetunji Ogunwusi
Adetunji Ogunwusi is the elder brother of the Ooni of Ife. He is the CEO of PrimewaterView Limited, a property development company that is presently rated among the first five indigenous property development companies in Nigeria.
PrimewaterView Limited's track record includes the development of various residential/commercial properties in Highbrow areas such as Ikoyi, Victoria Island and Lekki, Lagos Nigeria.
Its foray into luxury apartments dates back to 2006 when it developed a block of 19units of 3 bedroom flats and semidetached houses for Exxon Mobil Staff Cooperative society within 12 months at Oniru Estate in Victoria Island Extension and the very popular PrimewaterView Gardens Phase I (107 units) in Lekki, Lagos.
Sijibomi Ogundele
Sijibomi Ogundele is the founder of Sujimoto Group of Companies, Chief Executive Officer of Sujimoto Construction, a real estate development firm.
He started his career in risk assessment in 2004, where he moved up to lending in SMEs and set up Moto Finance in Paris which later branched out in Accra, Dubai, Madrid and New York City; achieving significant industry milestones, then later moving into the Nigerian Real Estate industry. Additionally into Risk Assessment and Project Management.
He describes his vision as 'simple' which is to revolutionize the African luxury Real Estate industry with Nigeria as a starting point. With the success of his company's pioneer project in Nigeria called Medici, a high demand for Sujimoto's forthcoming project in Ikoyi "LorenzoBySujimoto" is highly anticipated by investors and high net-worth individuals.
Inspired by the Ritz Styled Hotel & Apartment, LorenzoBySujimoto is an unveiling of world class hospitality bringing a redefinition in high value residential structures, comprising of 2, 3 & 4 bedrooms, a fascinating addition of penthouses with private swimming pools.
Sijibomi is very unapologetic about his opinions concerning the luxury real estate industry and has been described severally as the Donald Trump of Nigeria; claiming that the Nigerian Luxury Real Estate industry has not achieved 5% of its true potential. This inspired his vision to set up his company called Sujimoto Construction Ltd, which has achieved impressive strides within a few years of operations and gained recognition for being one of the most dynamic luxury real estate and construction companies in Nigeria.
Freeman Osonuga
The CEO of Adloyalty Business Network, Freeman Osonuga, was named one of Nigeria's Top 10 Real Estate Disruptors 2020 by Top 10 Magazine. This is a reflection of his exemplary leadership and expertise that have led to the registration of over 20,000 realtors under his firm.
Osonuga's committed and deep understanding of the business of real estate has placed him ahead of his contemporaries. He is the author of 'Print Money with Zero Capital' which is Nigeria's first most comprehensive guide to success in real estate brokerage business. The book is accompanied by a Professional Real Estate Brokerage Online Course.
Osonuga is a global leader who, effortlessly, dons many caps and has been quite successful as a medical doctor, real estate broker, humanitarian, international public speaker and a successful entrepreneur.
Jayne Obioma Onwumere
Dr. (Mrs.) Jayne Obioma Onwumere, group managing director, PWAN Homes Limited, a property marketing and information company run on a vision to make home ownership dream a reality for all. The vision was born out of a divine call for Jayne and her husband, Augustine Onwumere to form an intervening medium for people and families becoming homeless due to inability to pay rent.
It is a call to give people homes at an apparently odd time – when the couple was homeless. The real estate network marketing company is the answer to the God-given vision – which the Onwumeres have been running with since 2012.
She presently leads a team of 12 managing directors that head a conglomerate of independent real estate companies, which constitute the PWAN group.  The group employs 150 full time staff and works with over 30,000 independent consultants and partners across 12 affiliate companies in six states of the federation.
The company, which is an acronym for Property World Africa Network, has over 30 thousand independent real estate professionals. In six years of operations, PWAN group acquired, developed and sold out about 100 estates – primarily in the Ibeju-Lekki axis and other states outside Lagos.
Part of the group is PHPAC, which is a company charged with the responsibility of developing and training independent real estate professionals or consultants. PHPAC has trained and deployed thousands of people in real estate network marketing, entrepreneurship, and organisational leadership. PWAN Academy came on board in 2017, which has become the provider of highly trained personnel to real estate operators.
Abdulmalik Mahdi
Abdulmalik Mahdi is one of the big names in the real estate sector who has contributed immensely to the sector. As Managing Partner Modern Shelter, he has led the company to become a market leader in Real Estate Marketing, Sales and Mortgage Brokerage. Leveraging on his banking background, Abdulmalik has developed mortgage products for financing off-takers of Brains & Hammers notably with Sterling Bank (N2bn for 100 units) and Jaiz Bank (over N10bn for various projects). Modern Shelter has become a one-stop-shop for clients seeking to buy homes.
The company has commenced construction of a 134-unit estate (80% sold off-plan) in Life Camp, Abuja in partnership with Earthpoint Development Services Limited, 90 Units in Apo Dutse and another 30 Units in Dape District (Life Camp) Abuja. Modern Shelter also has 57 luxury terraces under development in Saci Court (Katampe Extension) and Norren Court (Gwarimpa). The company is about to embark on a landmark project to construct 300 units mid-income luxury development in an Estate called Asante Sana in Galadimawa District Abuja. Leading a consortium called Statewide Home Builders, Modern Shelter is building a pilot project of 1,000 units of Ultra Affordable social houses in Kaduna, the capital of Kaduna State Nigeria. This is in line with the company's drive to help as many Nigerians access housing as possible.
Abdulmalik was trained at Kings College, Lagos and holds a B.Sc. in Political Science from Bayero University, Kano. He is among the pioneer Islamic Finance Professionals in Nigeria with a Master's Degree in Islamic Finance from INCEIF – Islamic Finance University of Malaysia. Abdulmalik is of the Global Executive MBA cohort of 2020 of IESE Business School Barcelona. He began his working career as an Intern at Global Rights, an International Human Rights NGO in Abuja, Nigeria. He moved to First Bank of Nigeria Plc, subsequently to Guaranty Trust Bank Plc before joining the founding team of Jaiz Bank Plc. At Jaiz Bank, he was part of the team that grew the real estate assets of the bank to over N10bn in 3 years. He later became a Consultant for Brains & Hammers Limited with focus on Strategy, Fundraising, Marketing, Mortgage Brokerage and special projects. To date, he remains a key part of the growth of Brains & Hammers into one of the most successful real estate companies in Nigeria.
Festus Adebayo
Festus Adebayo is a Banker, Lawyer and Media guru. A graduate of Obafemi Awolowo University, with Masters in Business Administration from University of Lagos. A member of Nigeria Institute of Management and a leading promoter of Housing Development in Nigeria. He has received commendation awards for his unparalleled contributions to housing development from Nigeria Institute of Town Planners and  Nigeria Institute of Building.
Festus Adebayo is a Banker, Lawyer and Media guru. A graduate of Obafemi Awolowo University, with Masters in Business Administration from University of Lagos. A member of Nigeria Institute of Management and a leading promoter of Housing Development in Nigeria. He has received commendation awards for his unparalleled contributions to housing development from Nigeria Institute of Town Planners and  Nigeria Institute of Building. He is the owner of Housing Development Program on African Independent Television and Television continental, owner of Housing Time on Ray Power and Convener of the largest Housing Event in Africa- Abuja International Housing Show.
ADEWUNMI OKUPE
Holds Bes, MED (Architecture) and Msc Const. Management all from the University of Lagos.
Has been a key player in the construction industry since 1985 .
He pioneered the design and build of affordable housing under a scheme tagged OWN A HOUSE IN NINE WEEKS in the year 1996 when a 3-Bedroom bungalow was built for N80,000 and a wing of Duplex was built for N140,000 at Abule Onigbago, Ikeja, and Pedro in Gbagada area respectively, as prototypes before marketing them to other individuals.
He is the pioneer` MD/CEO of ACE Hi-Teck Const. Co Ltd which was founded in 1982 and became a limited liability company in 1984.
He has pioneered the production of innovative building materials that could be used as substitutes for the conventional building materials to reduce the cost of construction. Such materials as Stabilised bricks, integrated wood flooring to replace conventional suspended concrete slab, bamboo roofing strips, sawdust building blocks, were used extensively in the prototype estate buldings in Iju area since the early 90s.
Currently he is also the president of ASSURED GROUP which is a cooperative society that is moving out a formula to deliver houses to members at single digit interest, with ¼ to 1/3 cost as deposit with repayment up to 15 years. The group has an ambition to deliver not less than 3 million homes in the next 10 years through an extensive agricultural –housing investment initiative that is already gathering momentum.
Arch OKUPE designed the Affordable Nigerian House, a two bedroom prototype which was constructed by Hydraform and commissioned by AIHS last year. He has developed other prototypes for one, and three bedroom units, ready for adoption on a nationwide scale.
Arch OKUPE is in strategic partnership with many other professionals to ensure that the dream of Affordable housing for Nigerians come true soonest.
Esv.Osilama Emmanuel Osilama
Hails from Edo-State, Nigeria
A Regular face at National Home Builders Show and Abuja International Housing show,a member Board of trustee and a fellow Chattered institute of Project managers of Nigeria (FCIPMN),a member Chartered institute of Auctioneers of Nigeria (CIAN),One time Assistant National General Secretary and a Council member Real Estate Developers Association of Nigeria(REDAN) and two times elected National publicity Secretary of the defunct Better Nigeria Progressive Party(BNPP).
An Estate Surveyor by training,an online business owner and a renowned estate developer,Property magnet,Property consultant,Political analyst & a social media personality.
He is the Chairman/CEO of Nuel Osilama Global Investment Limited,Nuel Osilama and Partners Uk,owners and developers of Finex Shelters Estate, Hilltop estates, Osilama Garden Estates,freedom estate,Bankers Villa Estates and Comfort Royal Estates.
A Christian author and author of other Books,he involved in so many non profit engagements;such that has added value to several communities and humanity at large.
ODUNAYO OJO
A consummate real estate professional, Odunayo has been involved in property development, asset management, private equity and advisory services for various asset classes including master planned communities, mixed-use schemes, shopping centres, commercial buildings and hotels. Working in offices on three continents, he has held such roles as Director of Development and Projects at Eagle Hills Abu Dhabi, Development Director at Laurus Development Partners, Vice President at Ocean and Oil Holdings and Business Manager at UACN Property Development Company.
Odunayo is a member of the Royal Institution of Chartered Surveyors (RICS), The Nigerian Institution of Estate Surveyors and Valuers (NIESV) and a Registered Surveyor and Valuer (RSV).
He holds a Master's in Business Administration (MBA) and a Bachelor's degree (BSc) in Estate Management.
Dr. Augustine Onwumere – Chairman PWAN Group
Dr. Augustine Ozioma Onwumere is a Co-Founder of the PWAN GROUP.
He sits as the Chairman of the PWAN Group which is the largest and widest Real Estate Network in Nigeria with Estates and Offices spread across several States of the federation…Lagos, Ogun State, Abuja, Owerri in Imo State, Port Harcourt in Rivers State, Asaba and Warri in Delta State, Awka in Anambra State with Enugu opening soon. He is also the CEO of Five (5) service and product Companies in Lagos, Abuja, Asaba and Port Harcourt.
The Head Quarter of the PWAN Group is in Ajah, Lekki Lagos. Marc Austine as he is generally called was born to a wealthy family in Lagos, Nigeria and due to his relentless nature amidst his siblings decided to tread the path of sales at an early age of eight. He was encouraged by his Father's quest and legacy for a successful lifestyle through hard work and faith in God.
He is a well loved Lagos-based Real Estate and Human Empowerment strategist with special focus in Sales and Development. He is an enthusiastic and dedicated leader with both significant and practical experience in a working environment. He is quick in grasping new ideas and concepts and very innovative to proffer realistic solutions to problems.
He has demonstrated the highest levels of motivation and has a strong ability to perform effectively even within a highly pressurized working environment. Augustine is a dynamic leader, consistently sited for unbridled passion for work. His energy and enthusiasm as a leader who has broken all barriers to get to the peak cannot be quantified. He is a force to be reckoned with.
His focal business remains Real Estate Investment and Development; he believes that Nigeria can become better if Entrepreneurship remains the pursuit of every individual. Hence, his drive to reach out to millions of Nigerians through a live Empowerment programme on 93.7 Inspiration F.M Radio broadcast known as "Mr. Empowerment". He runs this program weekly on air where he talks about empowerment, and no doubt, inspired a lot of Nigerian youths who are now real estate consultants with the move to make Home ownership dream a reality for all.
His pro-activeness and drive for success have established PWAN GROUP on a foundation of reliable, resourceful and excellent organization for her clientele. He has received honorary awards from various institutions and led the Group to receiving various awards such as African Quality Achievement Award, Global Quality Excellence Award and so on.
He is never tired of investing in New Dreams, creating jobs for over 150 Young Nigerians excluding the over 30 thousand Independent Real Estate Professionals generally called Consultants working with PWAN; his vision is stemmed around personnel development and target achievements.
PWAN HOMES Limited, being the pioneer company, began to open other Companies in partnership with Independent Consultants which today forms the PWAN Group.
Presently the group houses twelve Companies known as PWAN EDGE, PWAN Plus, PWAN Premium, PWAN Heritage, PWAN Haven, PWAN Prime, PWAN Legend, PWAN Stars, PWAN Lekki, PWAN Royale, PWAN Assurance and PWAN Precious. Also in the Group is PHPAC, the Company charged with the responsibility of raising and equipping ordinary people to extraordinary feats in the Real Estate Industry.
Augustine Onwumere, a graduate from University of Lagos Akoka, has attended several courses in Lagos Business School and other learning institutions and continues to continuously develop himself to be able to empower others. He was conferred with an Honorary Doctorate Degree by the European-American University, Commonwealth of Dominica, following his contributions to making home ownership dream a reality for as many people as possible
He is married with three children to Jayne Obioma Onwumere; the woman he fondly refers to as the brain behind the business that has placed him where he is.