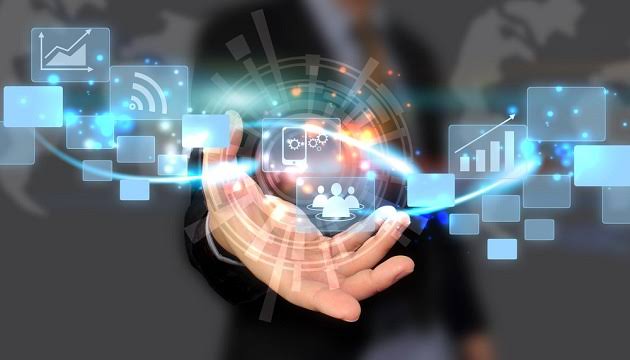 If we are talking about the future of investments, it is impossible not to discuss disruptive technology.
According to Investopedia, disruptive technology is an innovation that significantly alters the way that consumers, industries, or businesses operate. It disrupts the systems or habits it replaces because it has attributes that are recognizably superior.
The research done by International Data Corporation (IDC) in 2019 revealed that, over 60 percent of global GDP will be digitized by 2022. It also forecasts that between 2019 and 2022, almost $7 trillion in investments will be added into the IT segment, which will propel digital developments and will boost many industries.
Evidently, businesses need to stay on top of the key innovation trends so as not to be left behind. Here are the top 6 disruptive technologies to watch out for:
1. Internet of Things (IoT)
The Internet of Things (IoT) are millions of devices connected to the internet to automate systems and processes, gather data, and monitor usage and functionality. Cisco disclosed that by 2030, 500 billion devices will be connected to the Internet of Things.  By 2025, IoT's market value is expected to reach USD 657.31 billion, at a CAGR of 21% over the forecast period 2020 – 2025.
The Internet of Things is visibly an ever-growing disruptive technology with vast of opportunities for investors. The market is projected to expand at a great rate because of obvious factors such as the surge of wireless technologies, a cost reduction in connected devices, and further adoption of cloud platform.
2. 5G Connectivity
5G or Fifth Generation, is one of the major disruptive technologies that are definitely worth looking at. 5G may sound like an upgrade of 4G mobile network technologies, but it is actually a game-changer that has a huge potential to disrupt many industries. According to Wikipedia, 5G will offer fibre-like speed wirelessly which is massive. When it comes to capacity, 5G networks can support up to one million devices per square kilometre which is 10 times more compared to what 4G networks can currently support.
This disruptive technology is anticipated to offer expanded system capacity and more reliability, lower delay rates, as well as decrease power utilisation than 4G. In a nutshell, businesses and consumers relying on wireless services can enjoy enhanced coverage and significantly faster connectivity speed with 5G.
3. Artificial Intelligence (AI)
Businesses in different sectors are investing in Artificial Intelligence to automate process and deliver more efficient and high-quality customer service.  Top companies from different industries around the world are utilising AI to enhance the efficiency of their operations.
According to Markets and Markets, the AI market is estimated to reach USD 190.6 billion by 2025, at a CAGR of 36.6% during the forecast period, mentioning key market drivers such as increasing big data, adopting cloud-based services and applications, and more demand for virtual assistants with high intelligence. By 2030, it is projected to add $15.7 trillion to the world economy.
4. 3D printing
3D printing is one of the most popular disruptive technologies that will transform the 4th industrial revolution. 3D printers will grow with a 38.9% CAGR by 2025 from this year. Just recently, Dubai Future Foundation (DFF) has set a Guinness World Record building the first ever 3D-printed commercial building in the world, which was printed in 17 days, installed in two days and built in three months. In terms of manpower, the Office of the Future utilised 50 percent less than the standard buildings and yielded 60 percent less waste in construction.
Without doubt, 3D printing is a disruptive technology that can greatly benefit the construction industry and industrial manufacturing.  With its wide-ranging applications, 3D printing is gaining the confidence of investors. It may not fully replace the conventional technology in many aspects but it will serve as a complementary technology that can provide new possibilities and can drastically reduce production costs.
5. Augmented and Virtual Reality
By 2021, augmented and virtual reality market is projected to increase to USD 215 billion. Assimilating physical and digital worlds, these disruptive technologies are getting more and more popular in the entertainment industry.
Although they are prevalent in this area, there are several potential applications that can be tapped in the near future in other sectors such as education, travel, healthcare, and more. Construction industries are also predicted to evolve with the increasing development of these innovations. They can help 3D designers and architects, for instance, to vividly understand and design their projects, and present them to shareholders and clients in real time. Currently, integrating Building Information Modeling (BIM) with VR enables the presentation of information, communication efficiency, and problem solving within an interactive environment.
6. Space Exploration and Technologies
In the past, space was an exclusive territory of national governments. Now, many companies are becoming increasingly involved in space tourism.  Space travel and technologies are getting more and more popular with its latest developments connecting a wide range of businesses and establishing a whole new economy of its own.
There are already several private companies focusing on space exploration and funded by famous billionaires such as Virgin Galactic by Richard Branson and SpaceX by Elon Musk. Virgin Galactic is eyeing on launching its first commercial space tourism flight into space by the end of 2020. SpaceX, founded in 2002, aims to reduce the cost of space transportation to colonize the planet Mars and has already succeeded in the creation of reusable space shuttles that are used in transporting supplies to space stations.
A Morgan Stanley report in 2019 revealed that the space industry can generate over USD1 trillion by 2040. Space travel paves the way for the development of more technologies and will impact other industries such as telecommunications and IT, and is therefore a disruptive technology that can offer a huge potential to its investors.
All the possibilities that these innovations offer is always worth exploring for recognizing investment opportunities. From this perspective, it is crucial for stakeholders and entrepreneurs to embrace disruptive technologies and determine what innovations their business will most benefit from. It is also essential to develop effective strategies to take full advantage of such technologies.
The great impact and the huge potential of these disruptive technologies to shape the future of the global economy will be tackled at The Annual Investment Meeting (AIM) — the World's Leading Investment Platform, with the theme 'Investing for the Future: Shaping Global Investment Strategies, on 24-26 March 2020 at the Dubai World Trade Centre, Dubai, United Arab Emirates.
On its 10th edition, AIM will embrace a bigger challenge of expanding economic growth through its five pillars – FDIs, Startups, Future Cities, SMEs, Foreign Portfolio Investment, and special event One Belt and One Road.
AIM is an initiative of the UAE Ministry of Economy under the patronage of His Highness Sheikh Mohammed bin Rashid Al Maktoum, Vice-President and Prime Minister of the UAE and Ruler of Dubai.
Source: aimcongress